Apollonia, Sifnos
The settlement of Apollonia
The capital of Sifnos, Apollonia
Apollonia (or Stavri) is the capital of Sifnos since 1836 and the seat of the Municipality of Sifnos since 1999. The toponym Apollonia means that the city is devoted to Apollo.
It is built amphitheatrically on three smooth shaped hills. Here you shall find the public services such as the Police Department, the Town Hall, the Hellenic Post, Banks, travel agencies, pharmacies, stores, food stores, petrol stations, cafeterias and restaurants with traditional flavors of the island and international cuisine.
The visitor here shall admire beautiful traditional architecture of Sifnos. The simple decoration offers a total of unique aesthetic value. Apollonia satisfies even the most particular visitor since it provides all the comforts for a pleasant stay. One walk along the central pedestrianized street helps the visitor discover how many churches there are, which are totally connected and perfectly integrated into the residential complex.
The visitor can also visit the old school of Agios Artemios (1832-1988), Panagia of Barou, churches with frescos and artistic icon screens, Agios Athanassios, Agios Sostis, Metamorphosis of Sotiras, Timios Stavros, Panagia "Geraniofora" (which bears the sky) etc.
Visit the Folklore Museum of Sifnos in Heroon Square (opposite the post office), which includes exhibits from the traditional life of the island.
Just after the Heroon Square, following the road, on the crossroad, there is Prokos Institution, where many exhibitions of Sifnos are organized during the summer (painting, photography etc.) and other events as well.
Walking through the paved streets, you can buy souvenirs, taste the traditional dishes and enjoy a drink. Don't forget to taste the local food as well as more special dishes influenced by international cuisine in restaurants that exist in the alleys. Enjoy one or more drinks in scenic bars and cafes that you will find open until the first morning hours, as here, in the famous "Steno" of Apollonia, beats the heart of the nightlife of Sifnos.
In the alleys and around Apollonia you will find hotels and small complexes of rooms to let, since Apollonia is the most central point and from here all buses pass by connecting it with the rest of the settlements and the beaches.
Gallery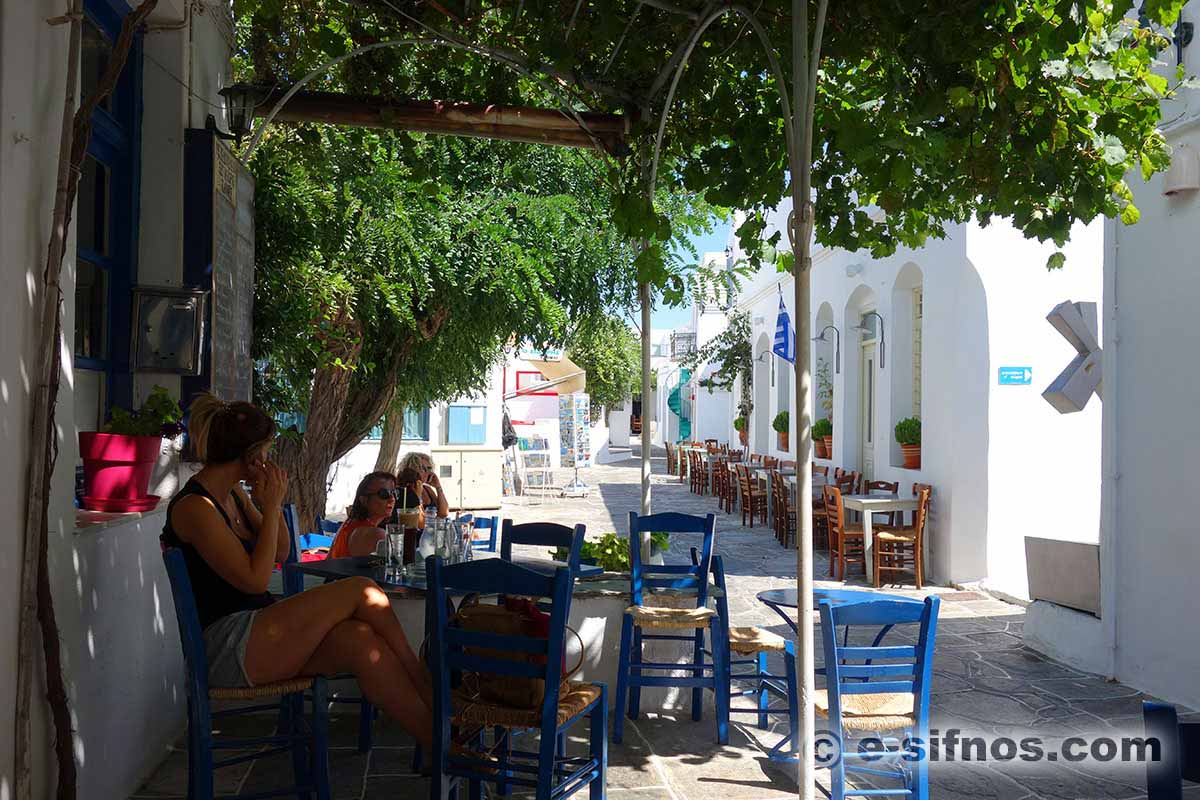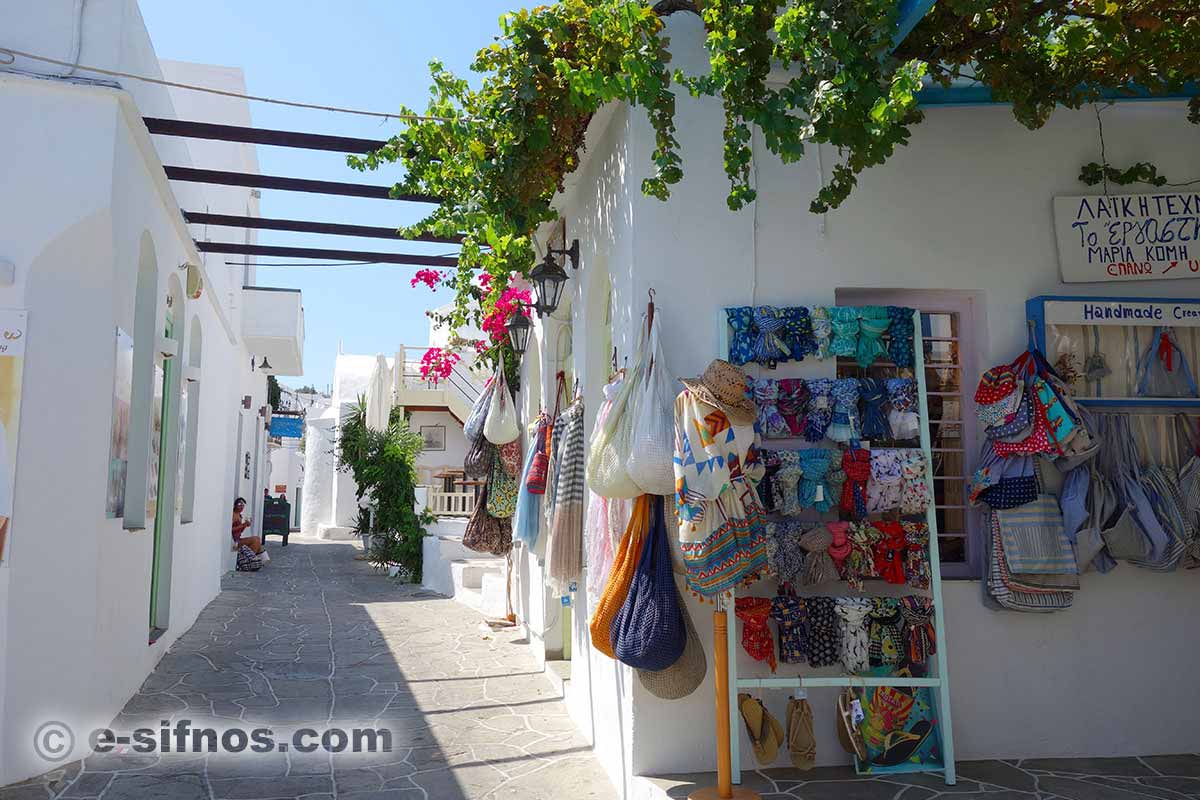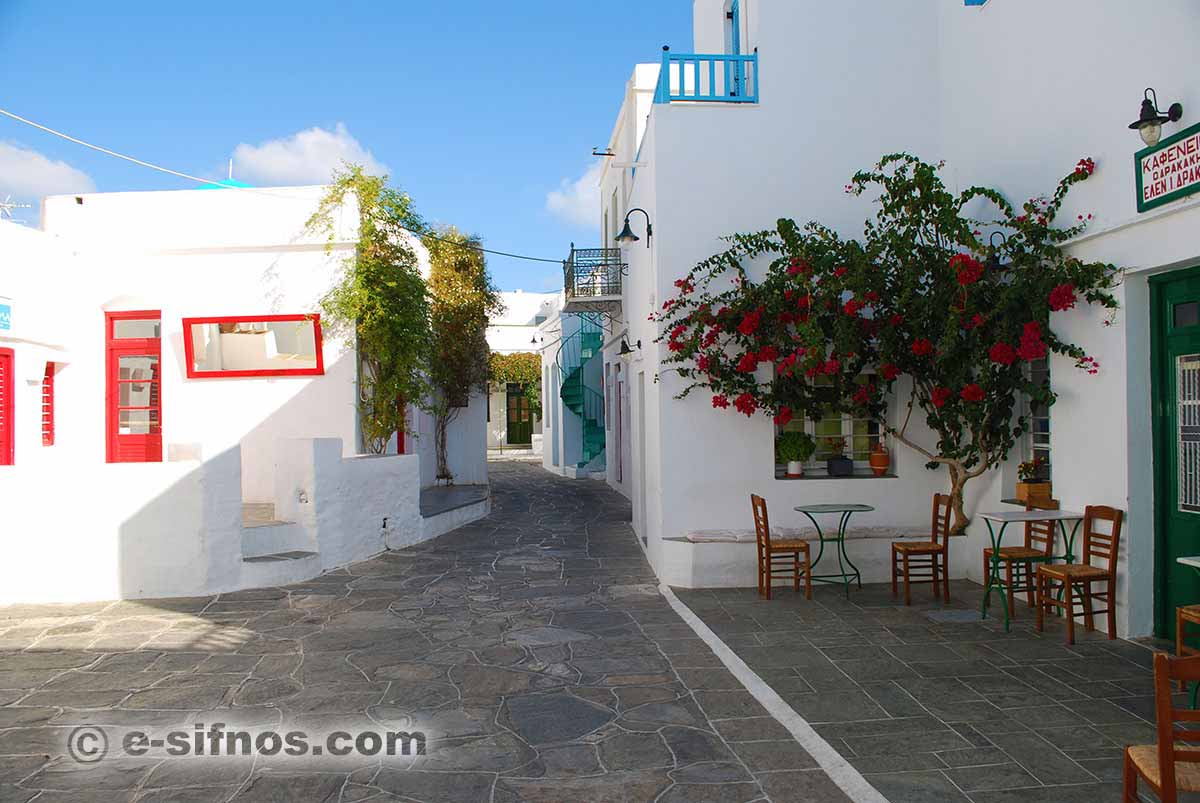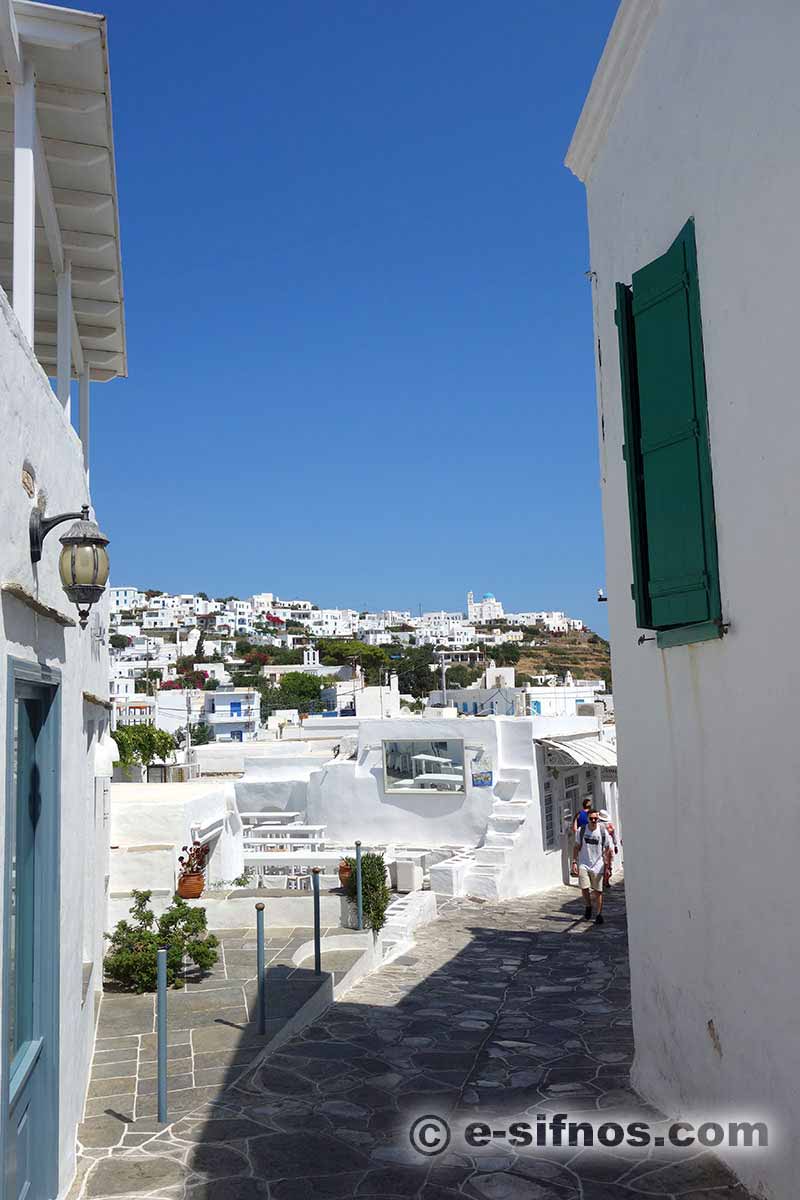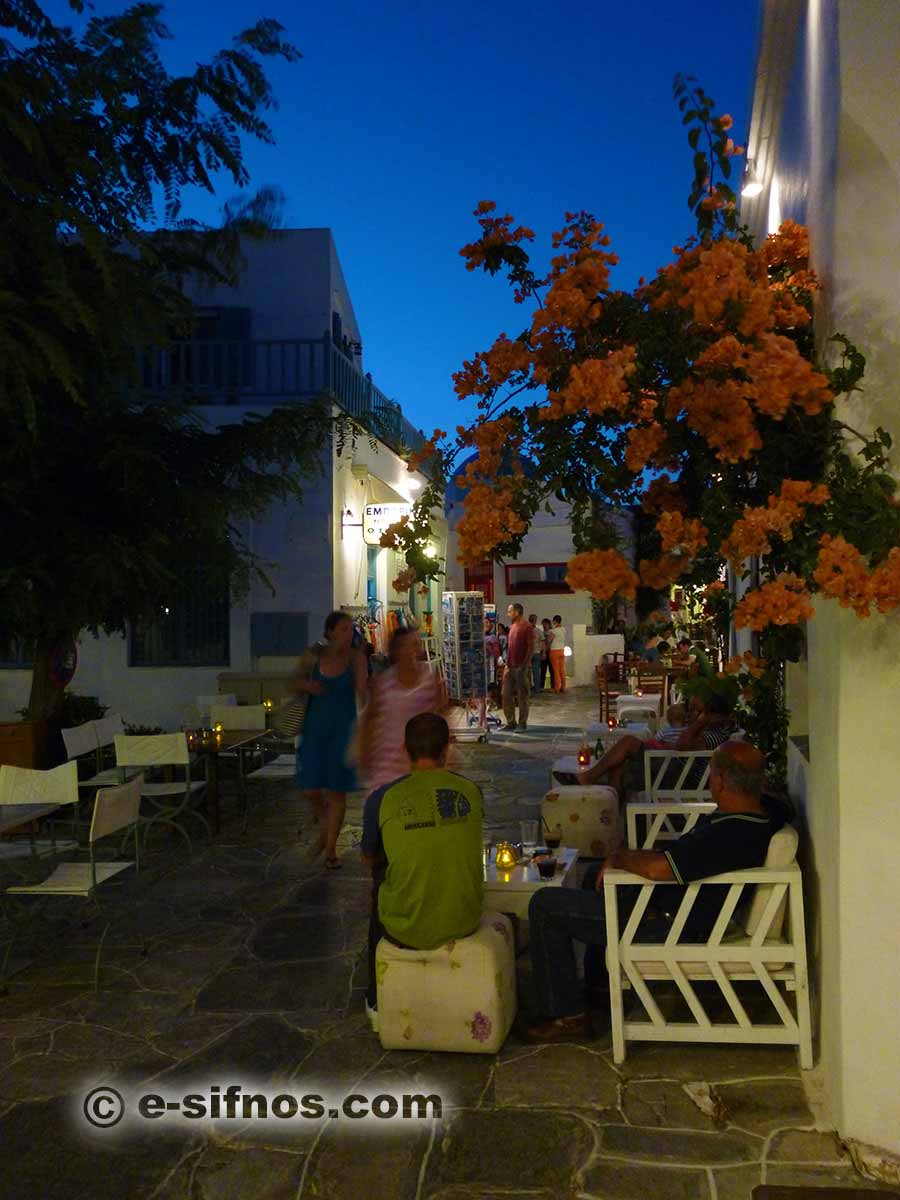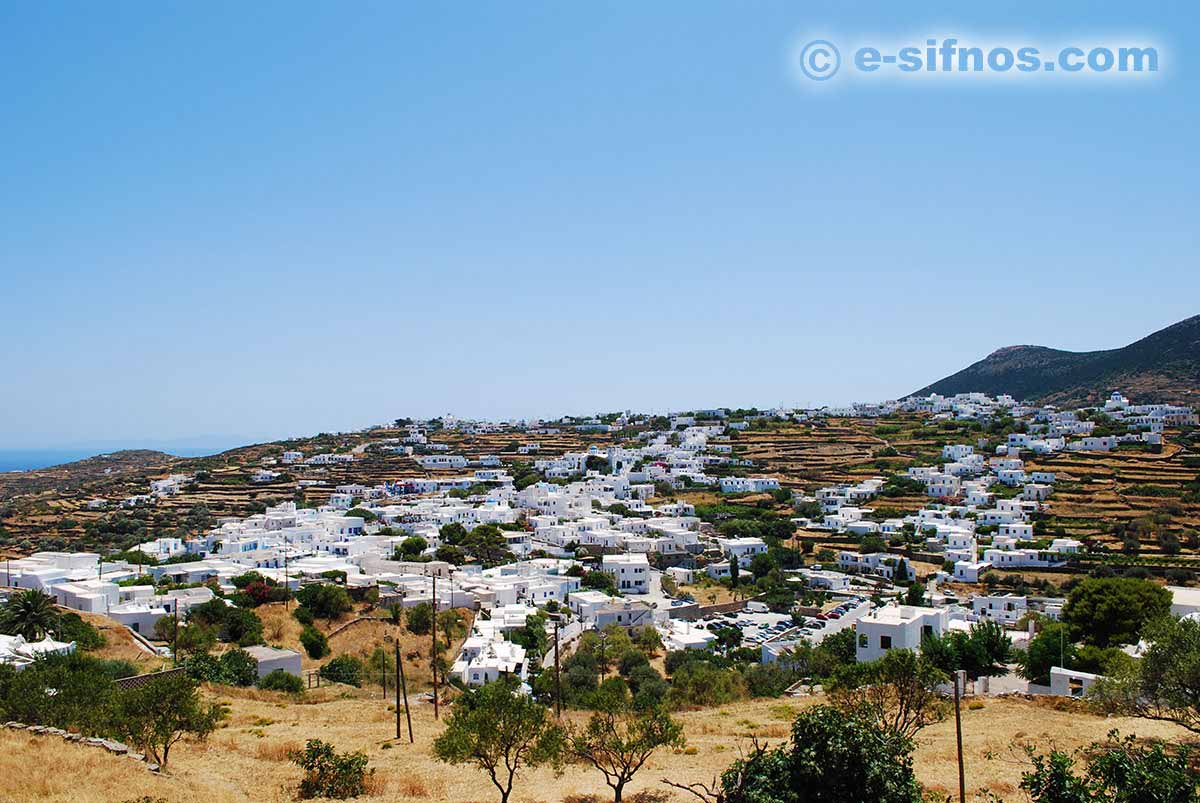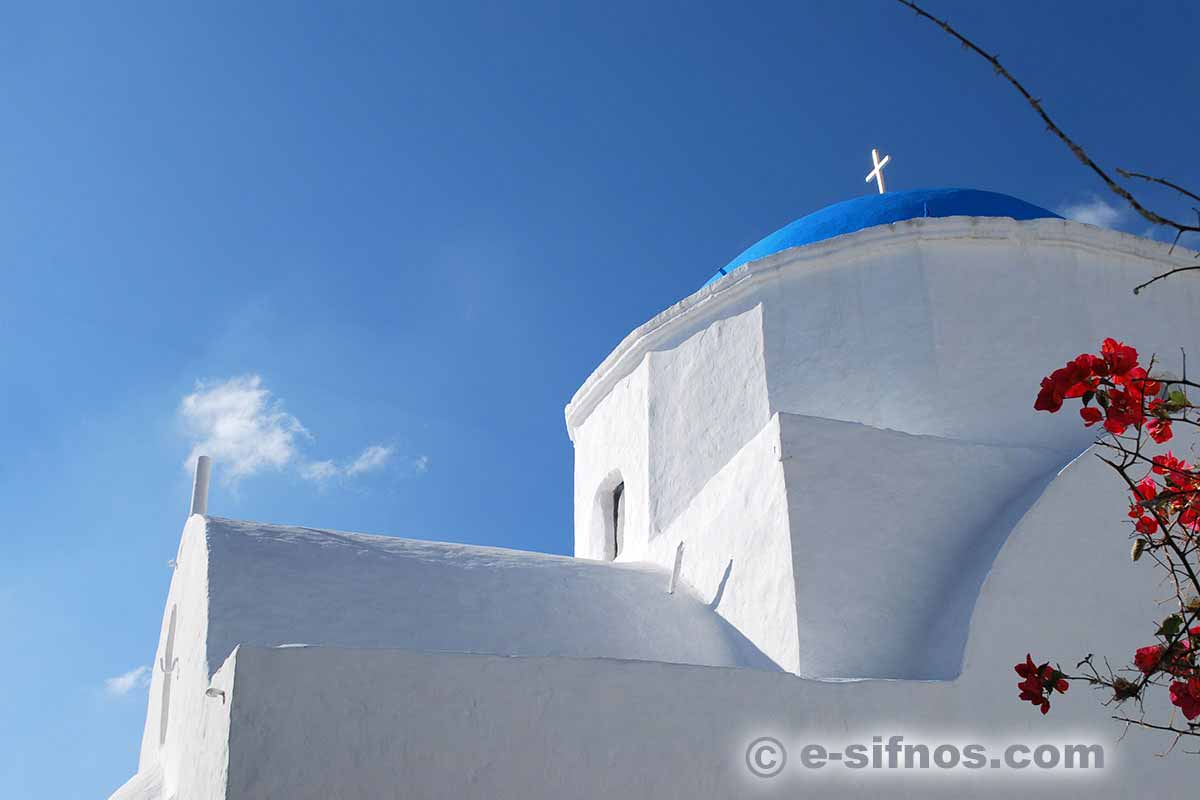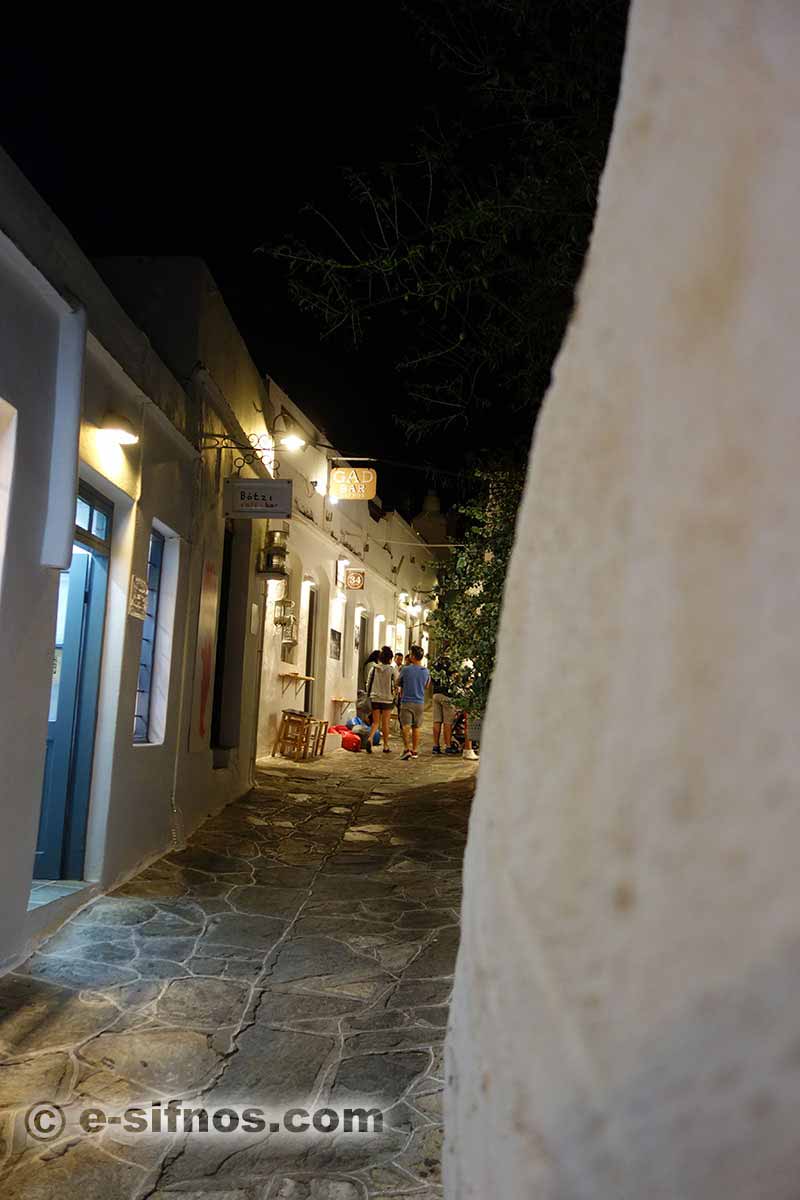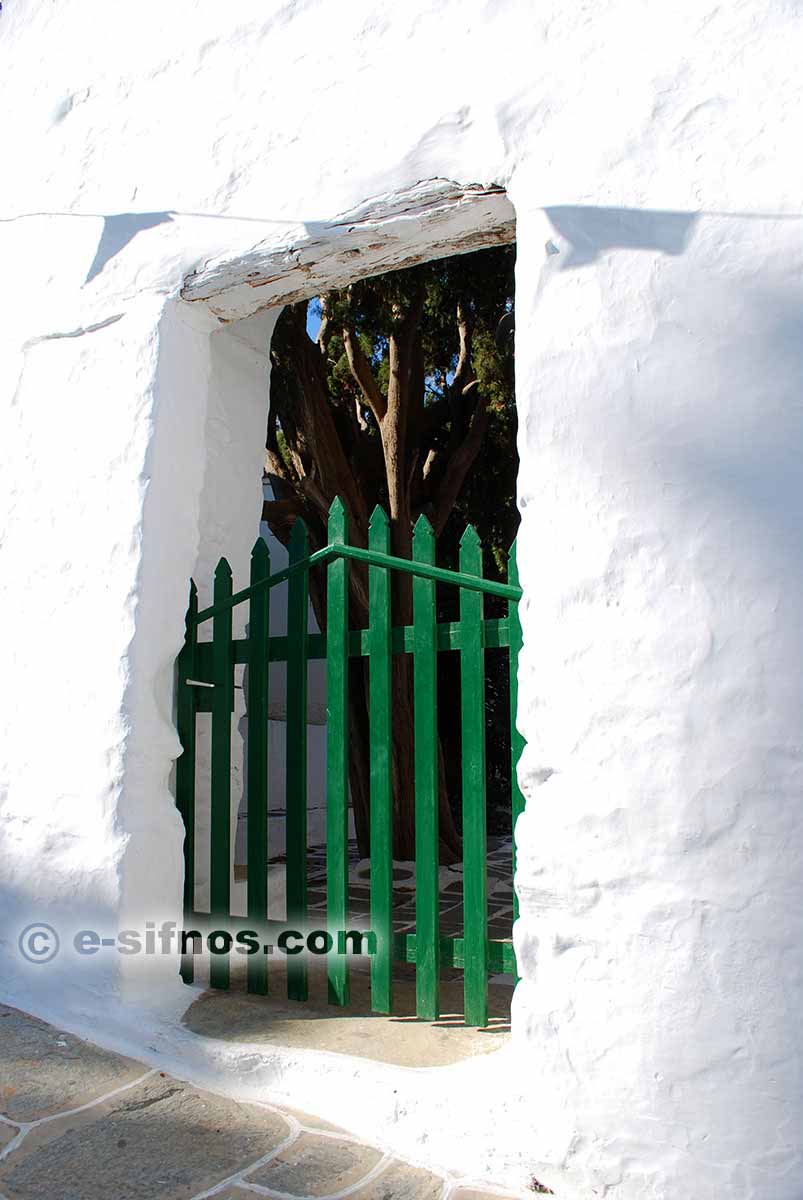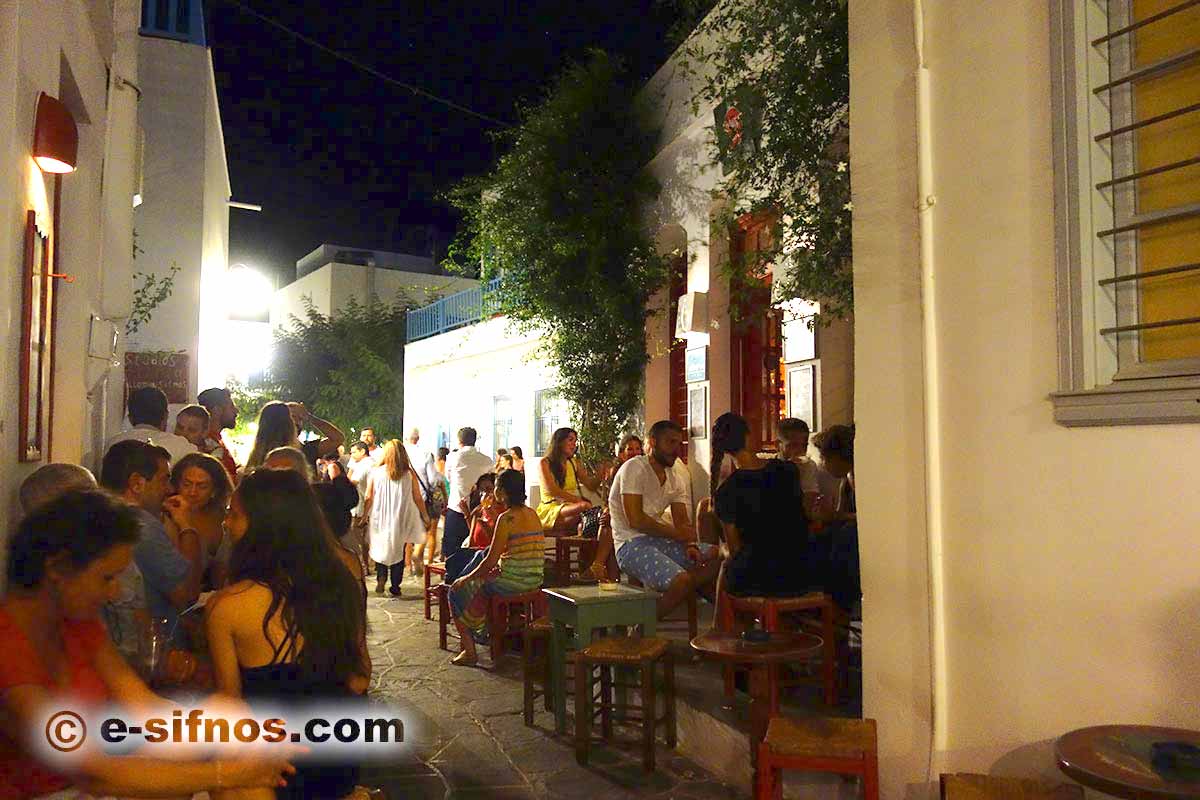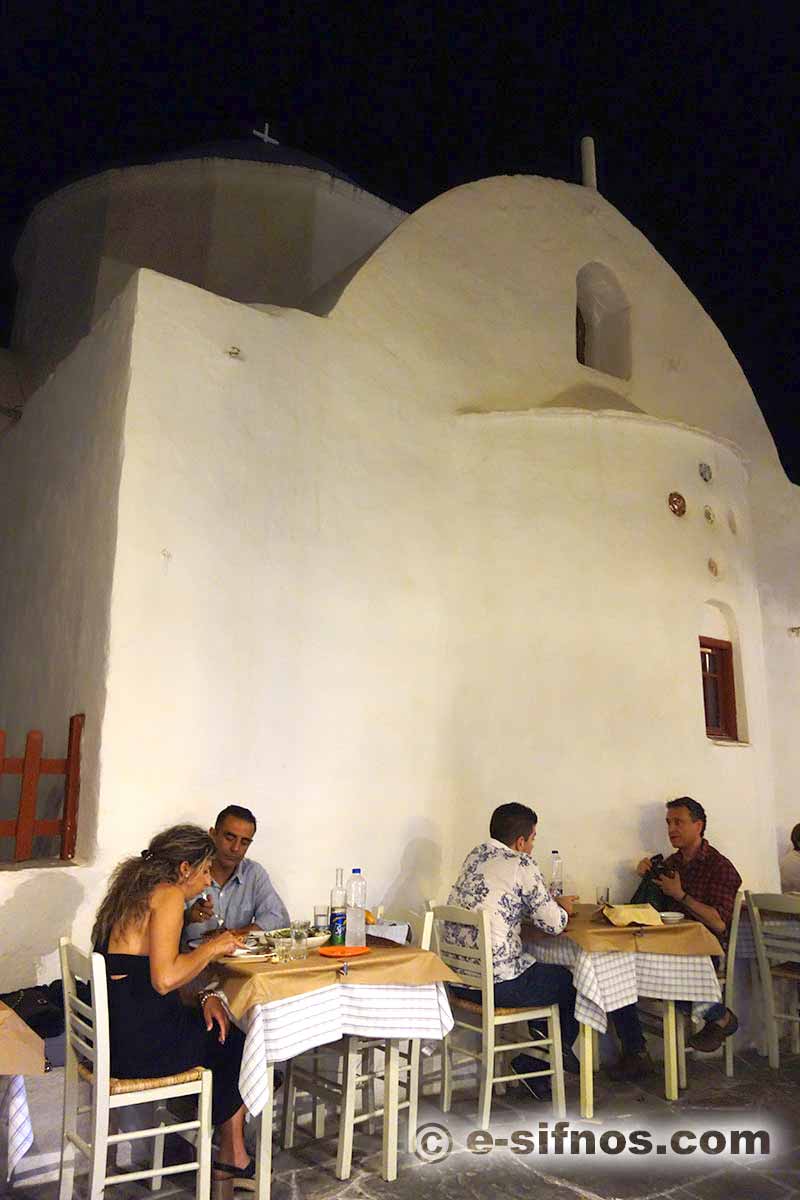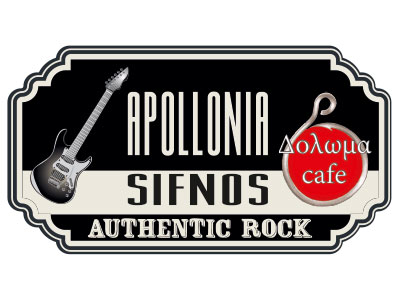 Apollonia, Sifnos
Doloma, which is very popular among all the fans of fun in Sifnos, has opened its doors once more...
Open:
JAN
FEB
MAR
APR
MAY
JUNE
JULY
AUG
SEP
OCT
NOV
DEC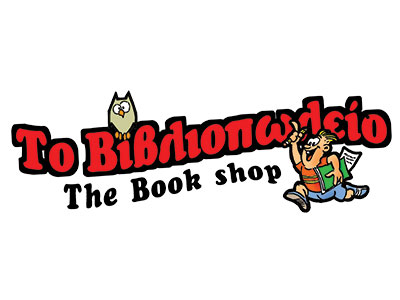 Apollonia, Sifnos
Up-to-date, vivid, dynamic, with all the latest publications in greek and foreign books, wide variety of postcards, maps, International press...
Open:
JAN
FEB
MAR
APR
MAY
JUNE
JULY
AUG
SEP
OCT
NOV
DEC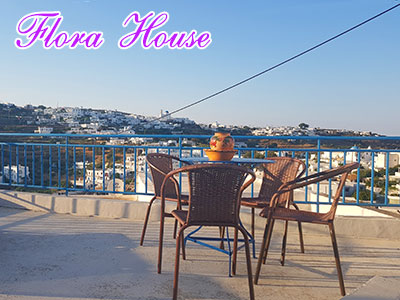 Apollonia, Sifnos
A traditional Cycladic style house with all modern conveniences, offering a relaxed and care-free holiday...
Open:
JAN
FEB
MAR
APR
MAY
JUNE
JULY
AUG
SEP
OCT
NOV
DEC