Cheronissos, Sifnos
The village of Cheronissos in Sifnos
The picturesque fishermen village at the north edge of Sifnos
The toponym Cheronissos means the part of land which is washed by the sea and which is connected with the mainland from only one of its sides. At the past, it was a very vivid settlement of potters.
It is a beautiful village of fishermen, protected in a small gulf, which maintains a unique simplicity. The two taverns on the beach are literally built on the sea. Whichever moment of the day you visit it, you shall be surprised by the calm, which is interrupted only by the sound of the fishing boats passing by the little port. It is not accidental that many of the residents of Sifnos have little houses here, which they use as summer, country houses.
At Cheronissos there are rooms and apartments to let, picturesque fish-taverns, cafe-snack bar and a mini-market. At the small pottery which is open by the sea, one can find beautiful handmade utensils of traditional Sifnos' art, manufactured with unique inspiration. Do not loose the opportunity to genuflect in the beautiful picturesque little monastery of Ag. Polycarpos, on the beach!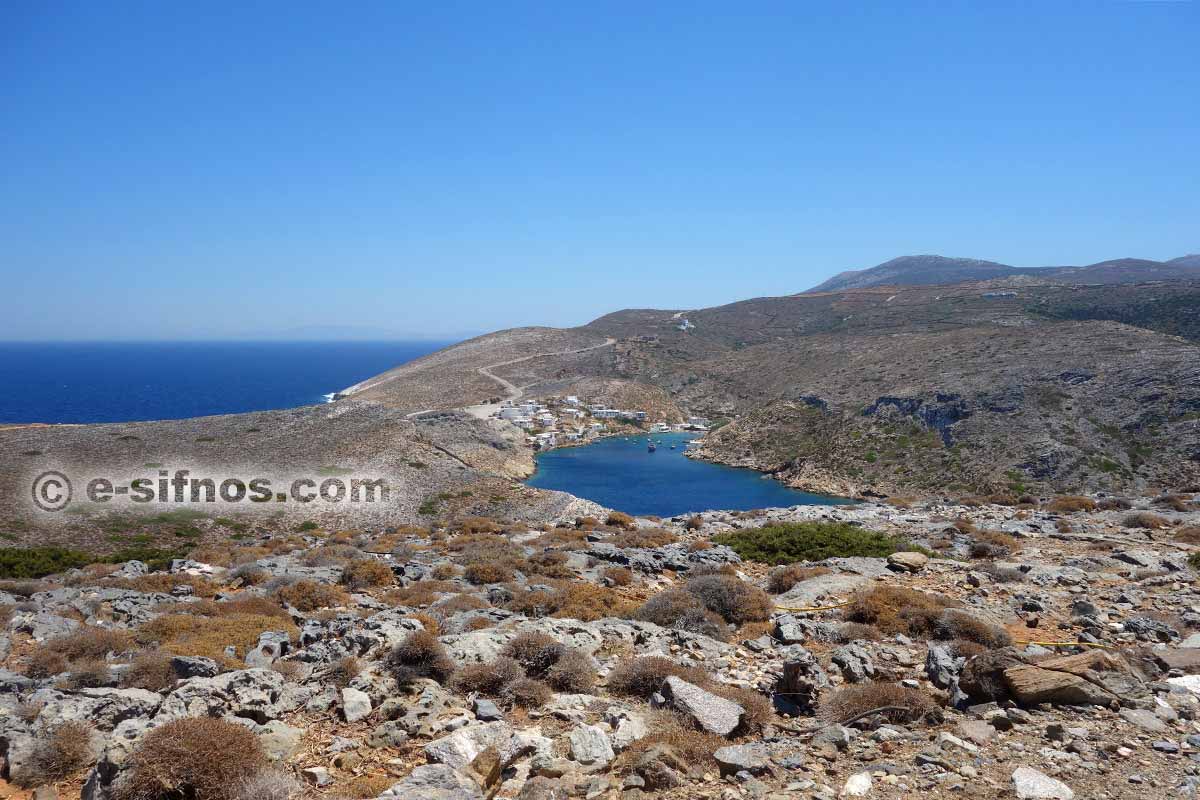 Galerry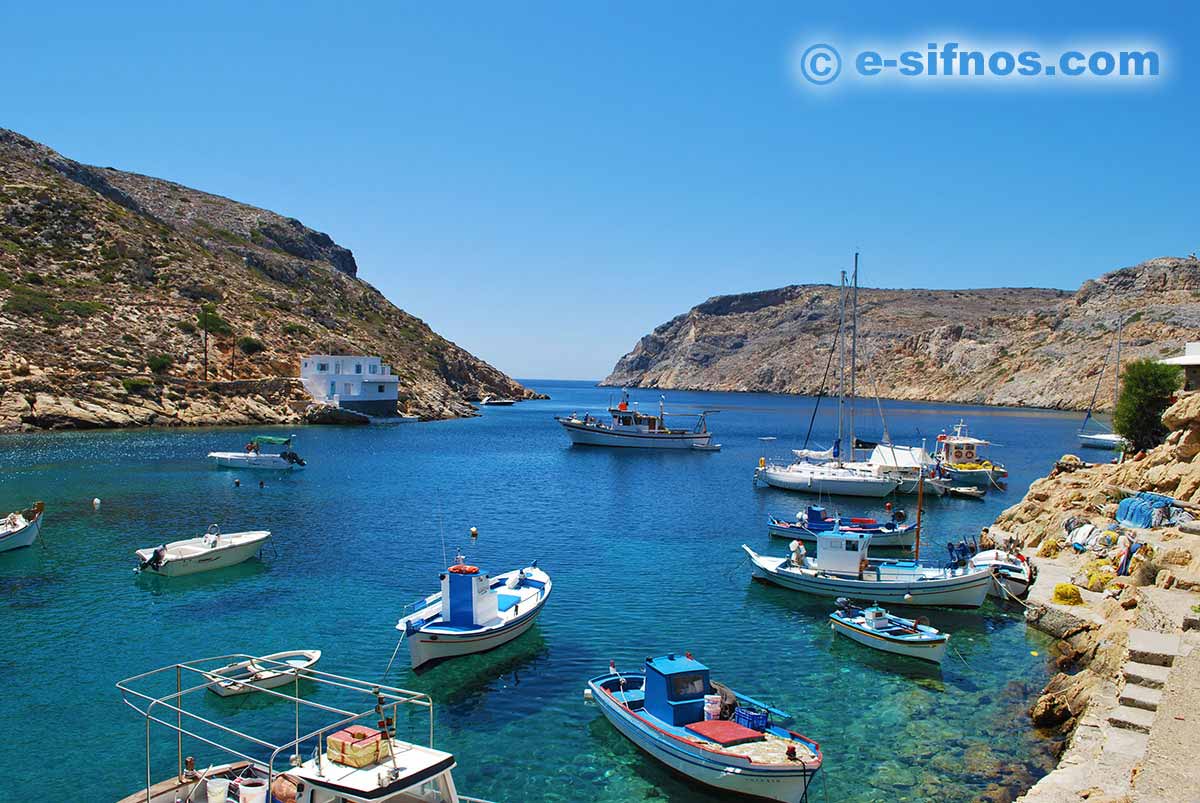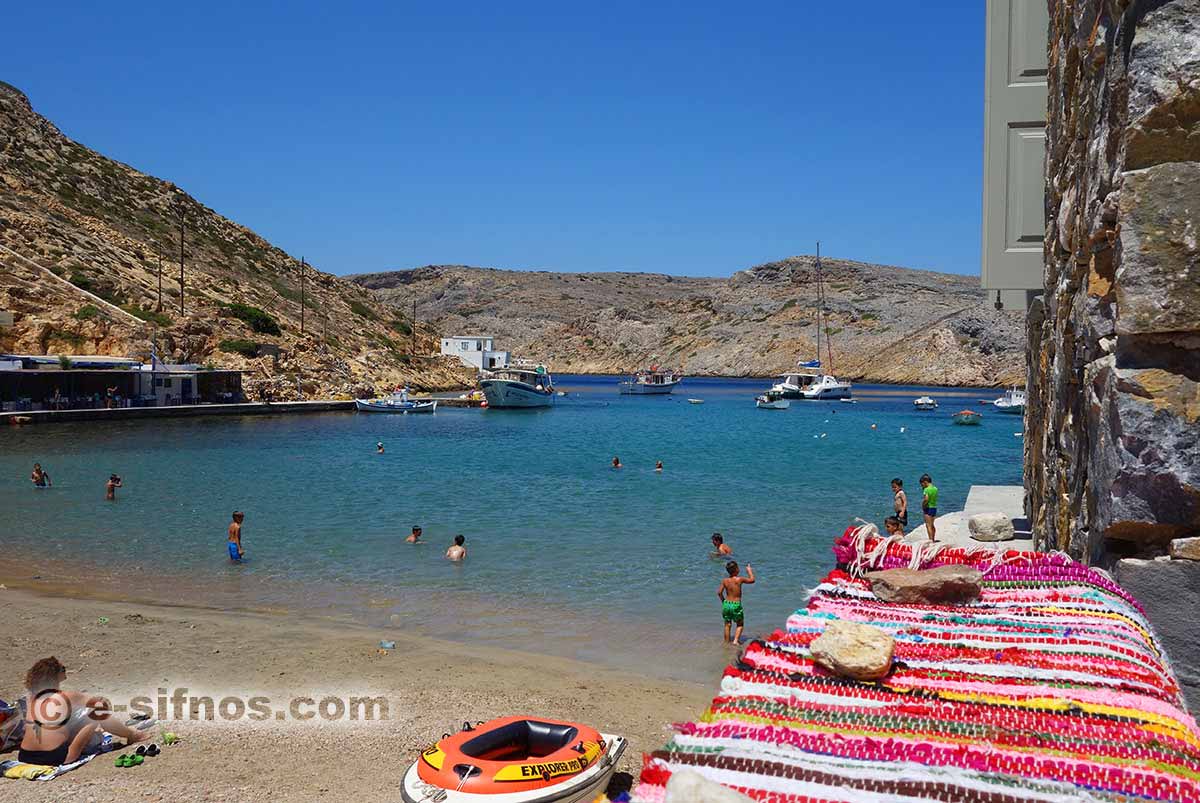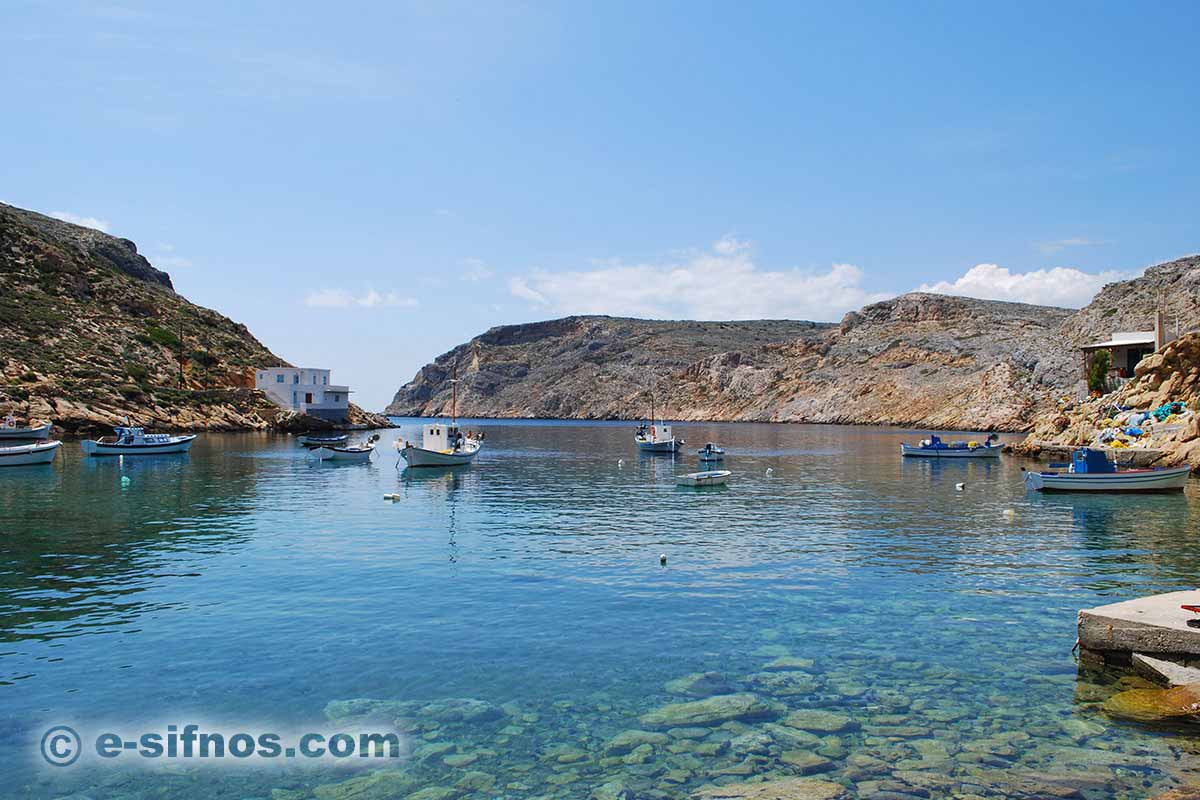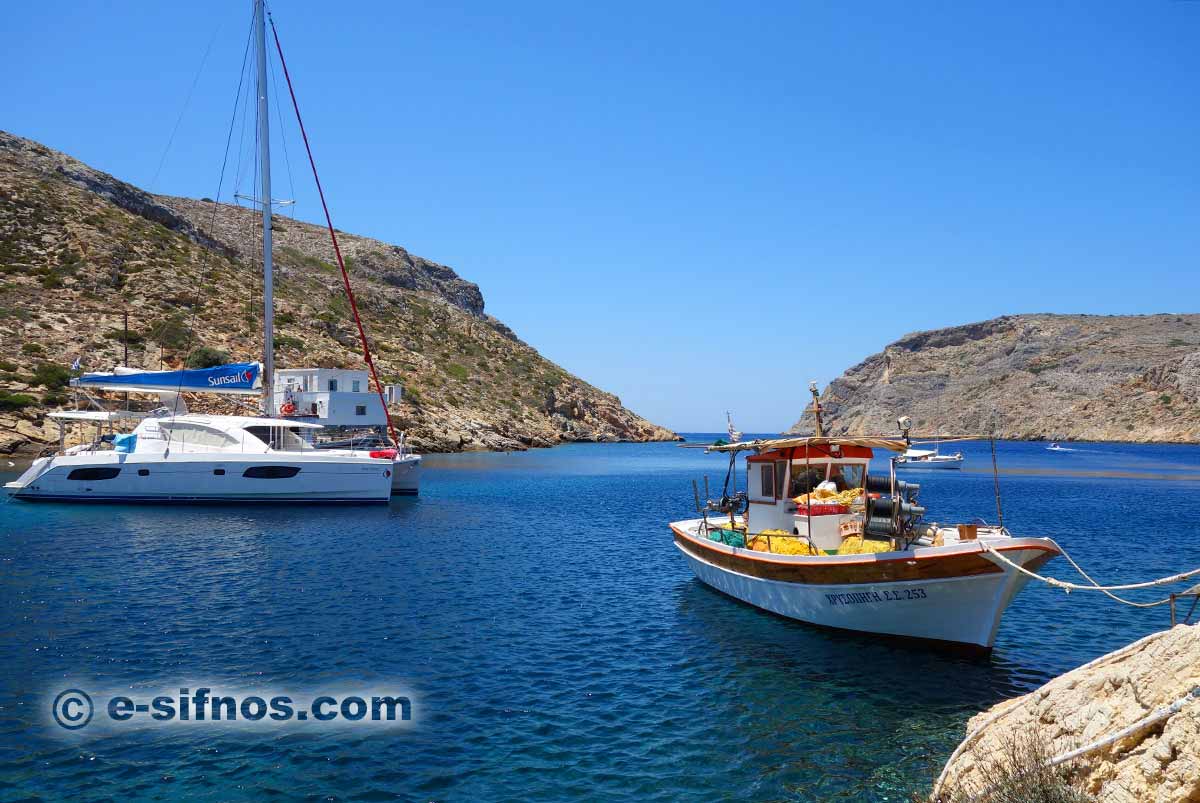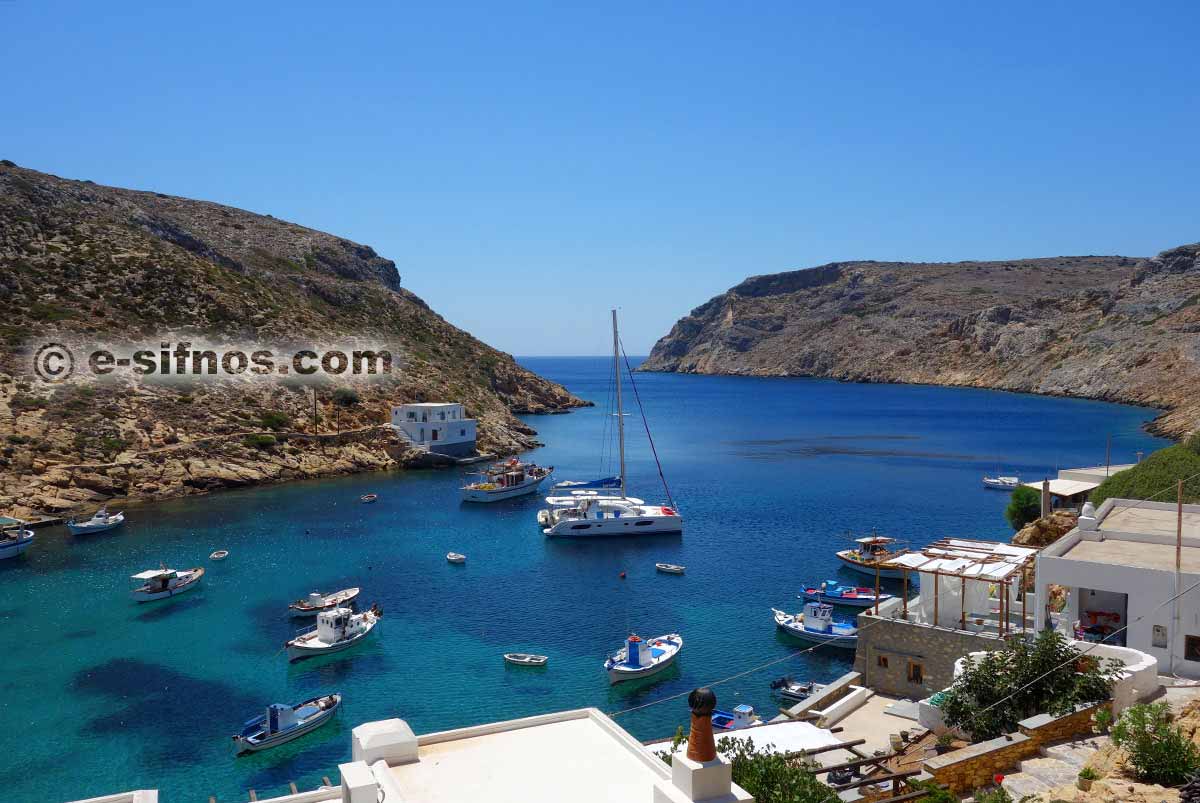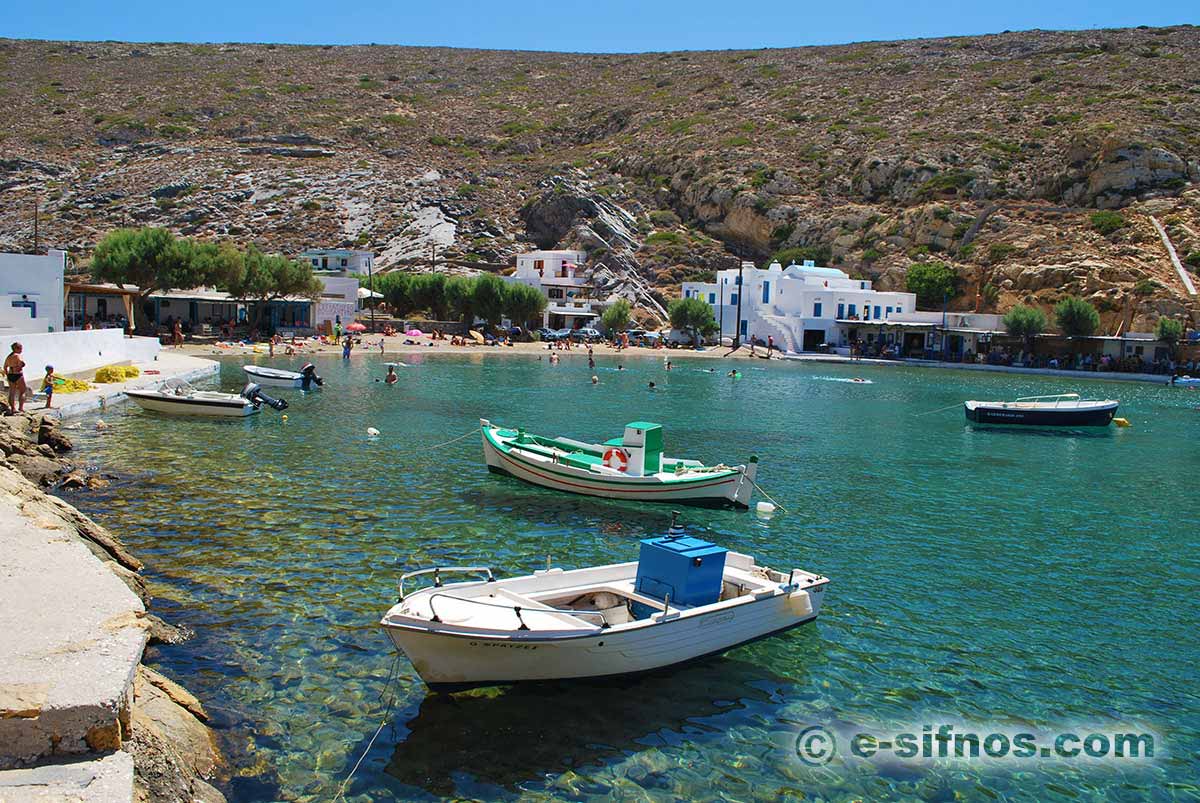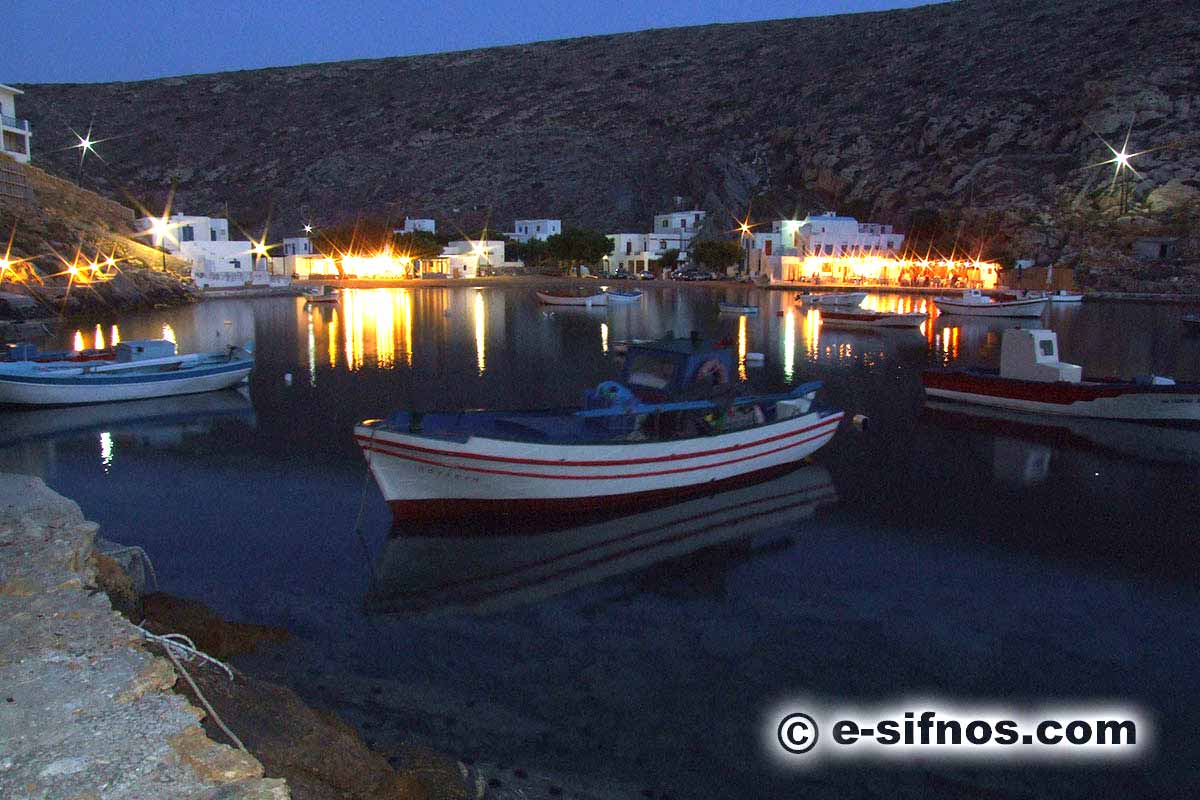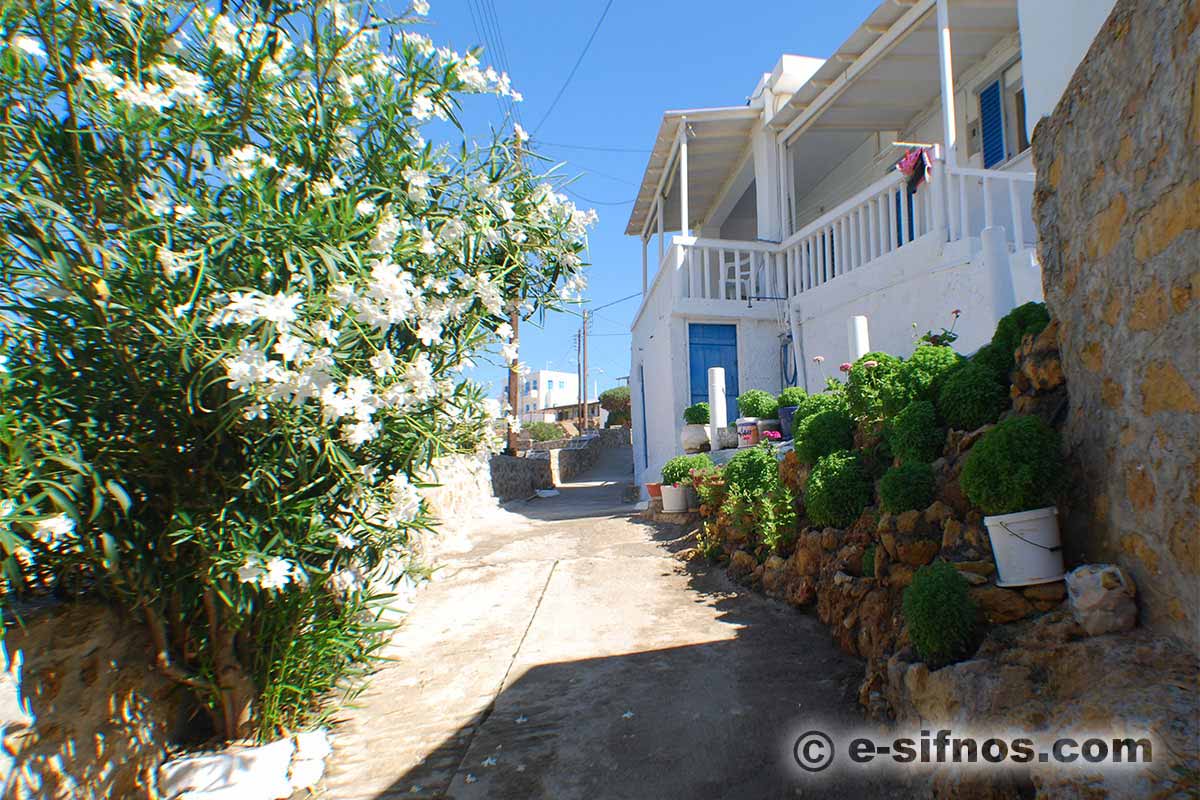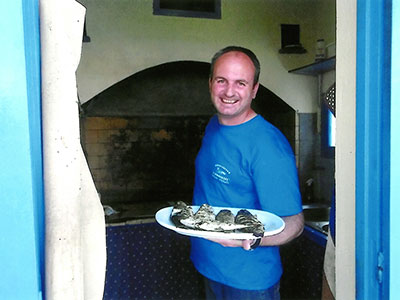 Cheronissos, Sifnos
With tables under the tamarisks and next to the sea, we are waiting for you with traditional tastes, sea food, fresh fish from our caiques and live lobsters, right from the sea...
Open:
JAN
FEB
MAR
APR
MAY
JUNE
JULY
AUG
SEP
OCT
NOV
DEC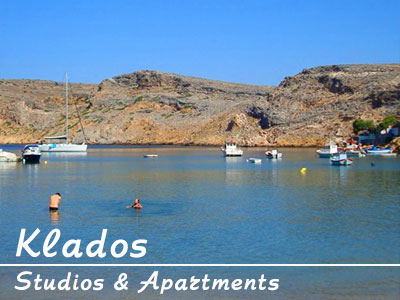 Cheronissos, Sifnos
KLADOS STUDIOS are located 50 meters from the beach in a quiet and sheltered place. They are built with the traditional Cycladic architecture...
Open:
JAN
FEB
MAR
APR
MAY
JUNE
JULY
AUG
SEP
OCT
NOV
DEC