Local products of Sifnos
All the products you can buy from Sifnos
Traditional products from Sifnos
When it's time to leave the island, you will definitely want to get something to remember the unique landscapes, the stunning sunsets and all the beautiful moments you experienced in Sifnos.
The options for your purchases are more than plenty!
Market
Pottery is perhaps the best-known product of Sifnos. The island, since ancient times, has a great tradition in pottery, an art which is still practiced to date. Many young Sifnians potters work the clay with excellent results giving a unique character in their creations. Pottery shops can be found throughout the island and the only sure thing is that it will be hard to make a choice. Buy utilitarian items (cups, cookware, trays, etc.), or decoratives in soft or bold colors, with elaborate designs or leaner decorations.
Due to the abundance of minerals (gold and silver) that existed in the mines of the island, Sifnians developed the art of silversmithing from ancient times demonstrating once more miraculous results by manufacturing world-renowned works. This art is still practiced by silver-goldsmiths in Sifnos until today. Visit silversmith workshops and buy handmade jewelry, real works of art or request to prepare you the jewel of your desire.
In Sifnos, you will also find clothes, accessories and shoes stores, loom products, handmade and traditional products.
You can find a press center in Apollonia whilst bookstores (with Greek and foreign reading material) can be found both in Apollonia and Artemonas.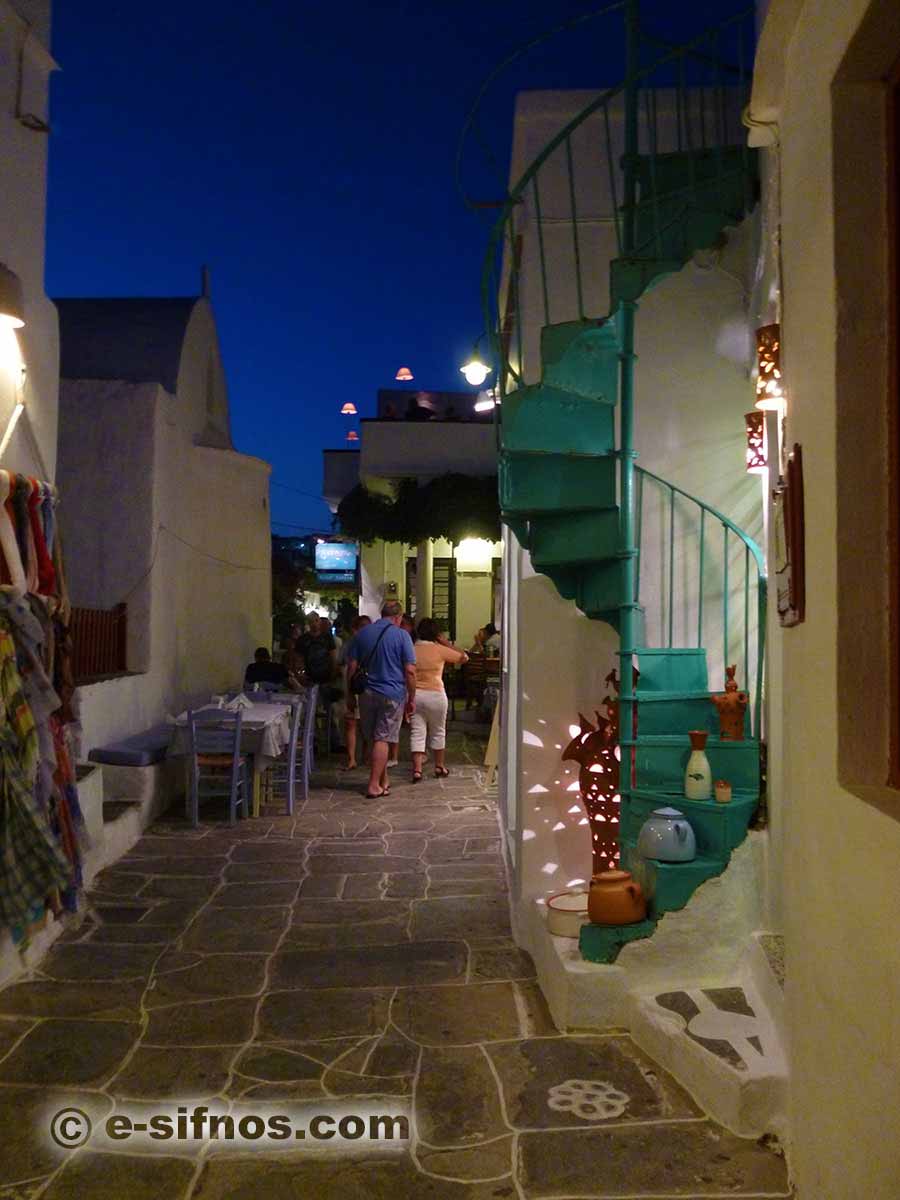 Nature activities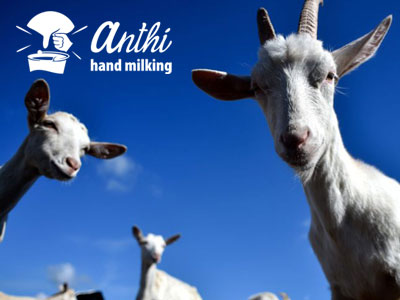 Animal Farm, Sifnos
Come visit our little farm. Come meet and feed our chickens, geese, rabbits and pigs. You will learn how to milk a goat and how local products are made with milk...
Open:
JAN
FEB
MAR
APR
MAY
JUNE
JULY
AUG
SEP
OCT
NOV
DEC
Food and Wine
Cheese
One of the most unique products you can taste in Sifnos is «gylomeni manoura». It is a unique local buttery cheese, with a special and a quite spicy flavor made from sheep and goat milk and, once ripened, is covered with wine sediments (lees) and kept in jars for further maturation. In the jar, the aromas from the wine sediments (lees) and the savory penetrate the cheese and make it delicious.
An equally common cheese with milder, fresh taste is «chloromanoura», which is softer and not dipped into wine sediments (lees) and has a short expiry date.
In regards to dairy products, make sure to try «xynomyzithra». This is a creamy cheese - found in several islands of the Cyclades under other names - with sourish taste, which blends excellently in salads. Spread it on bread or a rusk and you can have an excellent snack for your ouzo or wine.
If you visit Sifnos at Easter you will have the chance to try another fresh and quite creamy cheese, the so-called «anthotyra», which looks a lot like the famous cream cheese. Μelopita (like gingerbread) a special sweet and juicy pastry is made with anthotyra and honey, flavored with cinnamon. Melopita (Gingerbread) is a traditional Easter dessert of the island, but in recent years you can find it in the summer in various patisseries of the island.
Bee products
As in several Cycladic islands, here too, you will find excellent thyme honey. The production is not particularly large and its quantity dependents on the weather; the end-product, however, is excellent. Golden yellow, clear and uniquely scented by thymes which are abundant throughout Sifnos.
Beeswax, wax, and royal jelly are not sold by all producers, but if you make a search, you will definitely find exceptional quality.
Natural products
You will find herbs for beverages and for cooking (sage, oregano, thyme, wild mint, marjoram, savory, etc.) in many shops fresh or dried. Also, if you are fond of capers, surely you will enjoy it in Sifnos as it exists in abundance around the island and is available for sale.
Pastries
Pastries are something you won't miss when you visit Sifnos! The variety, originality and simplicity of the pastries will earn you. Amazing scones, anise cookies, biscuits and fragrant cakes can be purchased from local bakeries. You will find honeyed, fragrant and soft nougat (without added sugar), almond macaroons (both baked and in the casserole), patties stuffed with nuts, Turkish delight, fragrant vanilla sweet, in all traditional pastry workshops.
Also, apart from melopita (like gingerbread), which is served mainly at Easter, another special local pastry is "loli". This is a rich sweet pumpkin pie, made with yellow pumpkin and flavored with cinnamon, orange, clove, honey and raisins. A truly excellent dessert!
Fruit and vegetables
Small production but with unique taste irrigated and rain-fed outdoor products. Depending on the season and weather, you can find tomatoes, zucchini, eggplant, beans, lettuce, cauliflower, broccoli, celery, rocket etc.
Wines
In Sifnos you shall also find unique aromatic traditional wines of domestic winery, thanks to some remarkable wine-making efforts that take place during the last years by minor producers.