Sea tourism in Sifnos
Cruises at Sifnos with speedboats, sailing and traditional wooden boats
Cruises around Sifnos and boat rentals
Small-boat cruises are perfect choice for travellers seeking to discover the unspoiled beauty of the Cyclades. Our tours will take you on a journey of breathtaking scenery, pristine waters and secluded beaches, far from the crowds and with the freedom to go where and when you want.
Your options in Sifnos
From license-free small boats rentals, to organized private and shared cruises to nearby islands, we offer you the freedom to experience the islands as you've dreamed of.
Sea tours and boat rentals in Sifnos
Semi-private cruise
A unique experience of spending a day on a boat, meeting interesting people, visiting swim spots inaccessible by car, tasting exquisite savouries, relaxing and enjoying the sun, playing in the sea or relishing a Cocktail with sunset views. With daily trips to majestic Sifnos and magnificent Polyegos.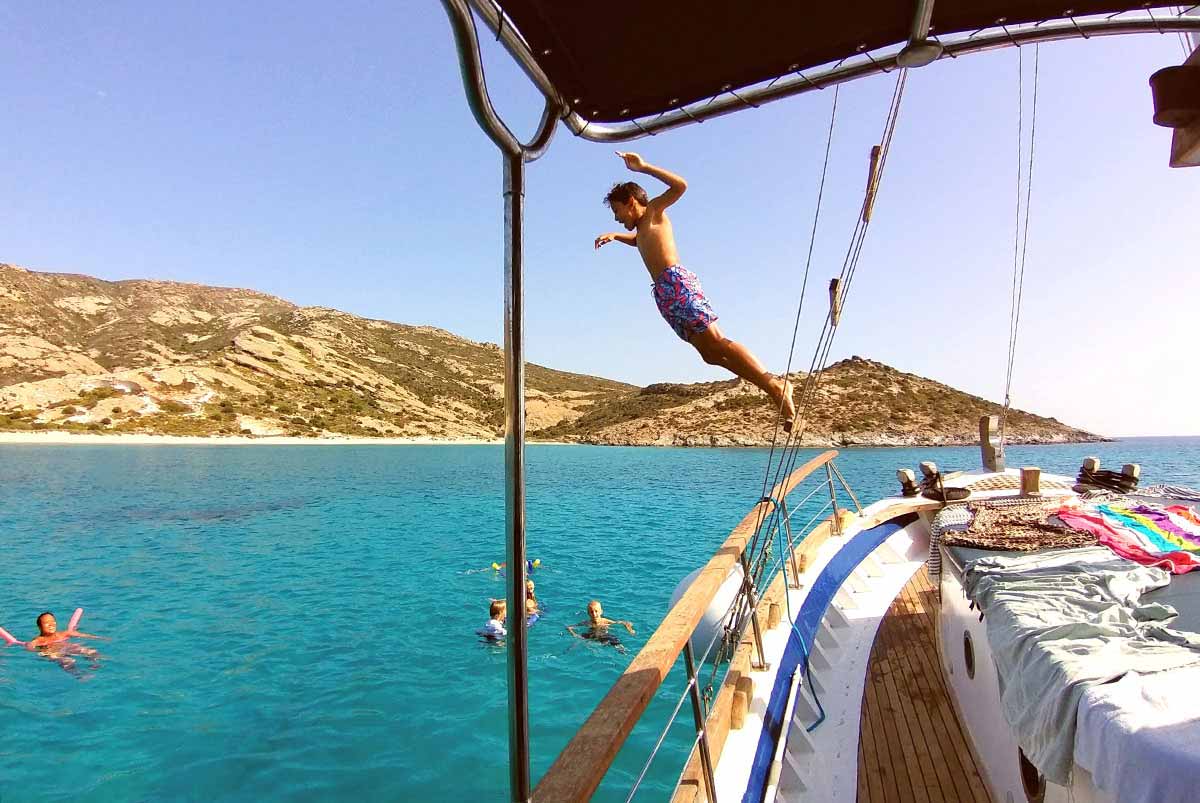 Private cruise
For those of you who want to enjoy the sun and the beauty of the Aegean Sea in the company of friends, free of distractions. Relax on the deck and savour your wine as your personal skipper takes you around well-hidden gems of Cycladic beauty.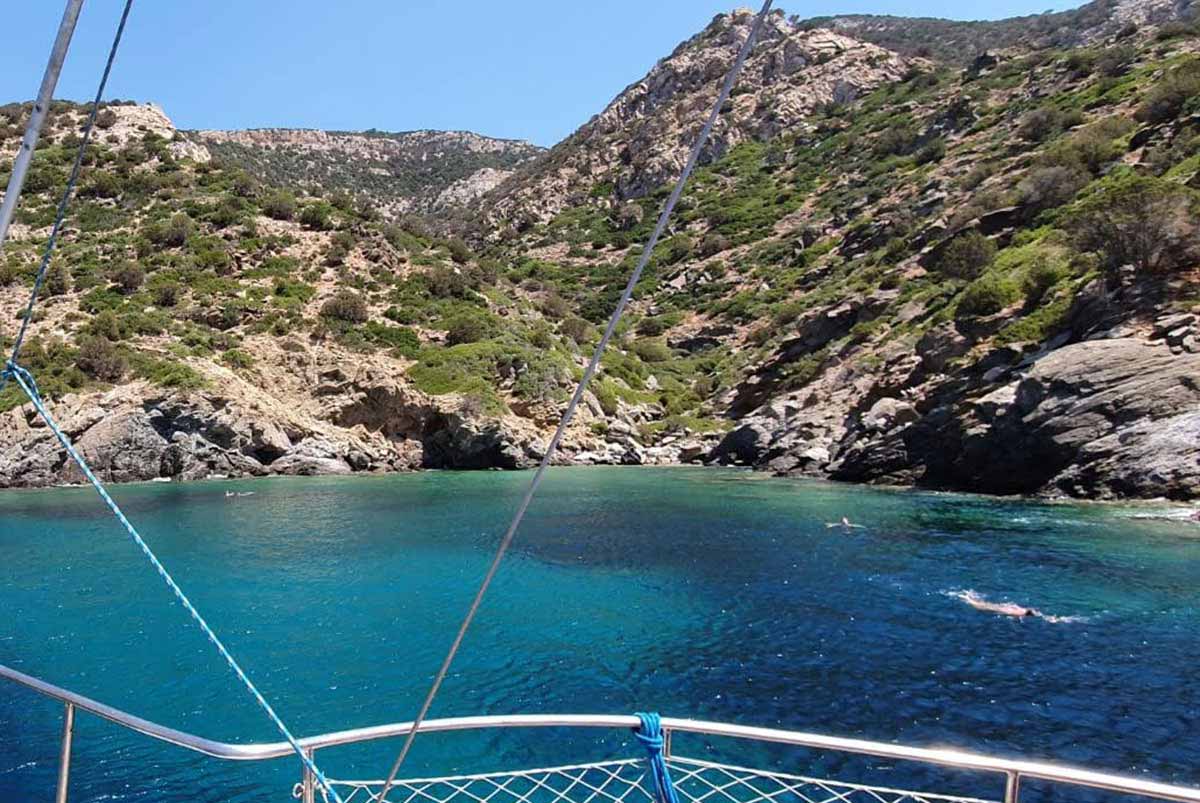 Party cruise
A distinctive vibe for your event! An ideal, outside-the-box experience for weddings, celebrations, birthdays, parties, reunions and more! Together with your skipper, plan a cruise, tailor-made to your wishes! A cruise that you, and your guests, will remember forever!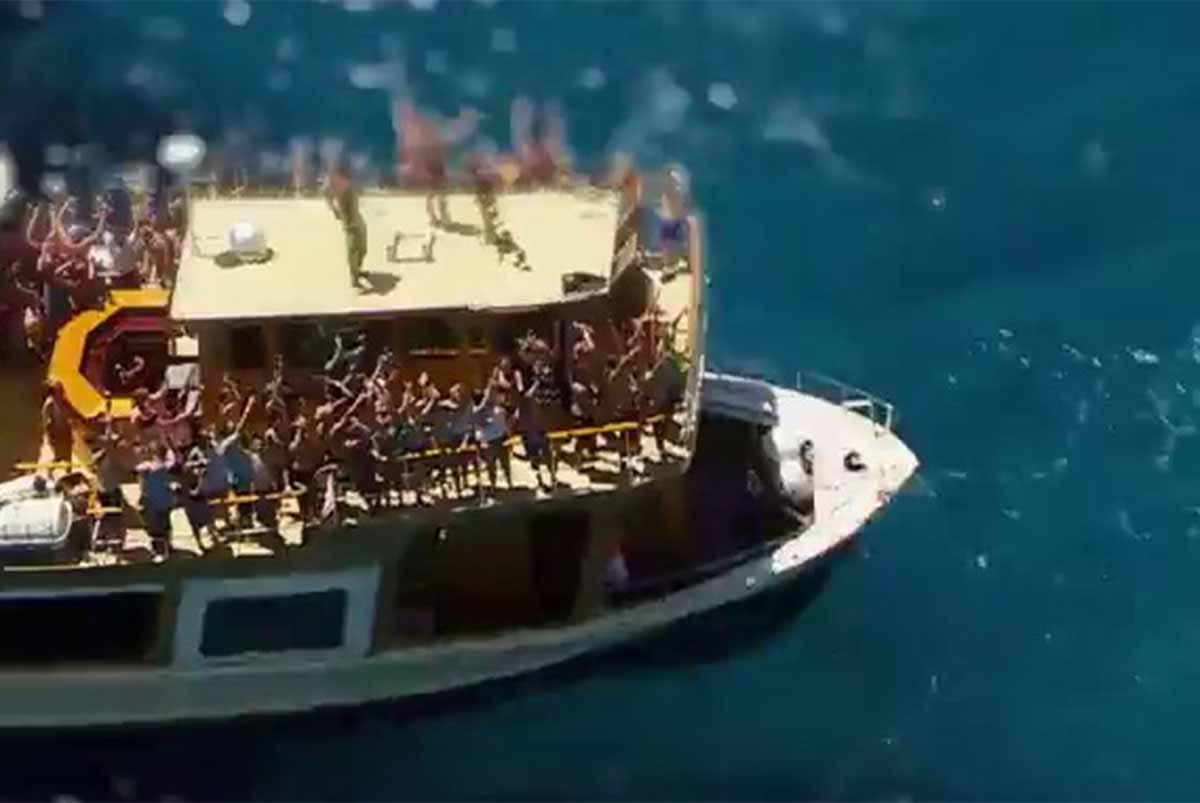 Shared or private sailing cruise
A sailing trip's gift is unforgettable memories and experiences. Brush up your summer mood, put on your swimsuit and start discovering. Sailing trips are suitable for both young and old!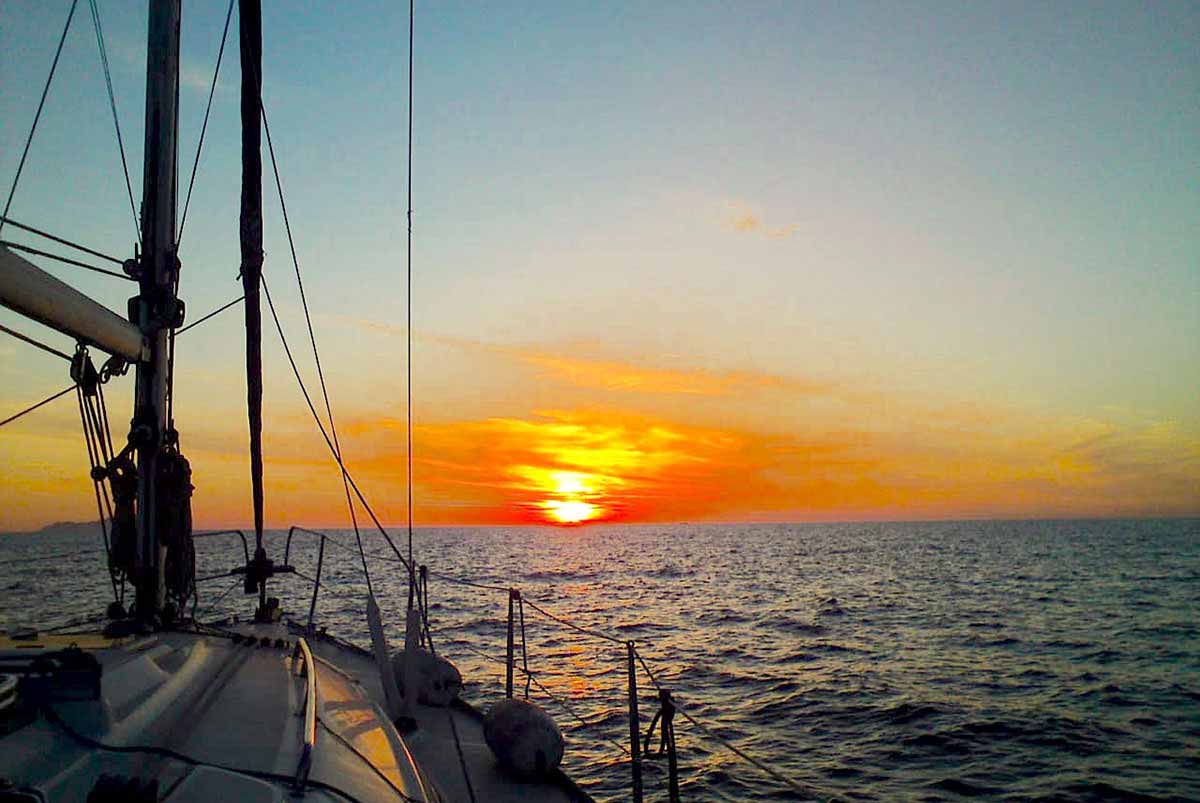 Private cruise with speedboat
Fast, safe, refreshing! Travel services and routes are tailored to your preferences and interests. Each trip is unique and can last from a few hours to several days, with visits and overnight stays at lots of places. Trips are short, giving you the opportunity to visit and enjoy nearby or more remote islands.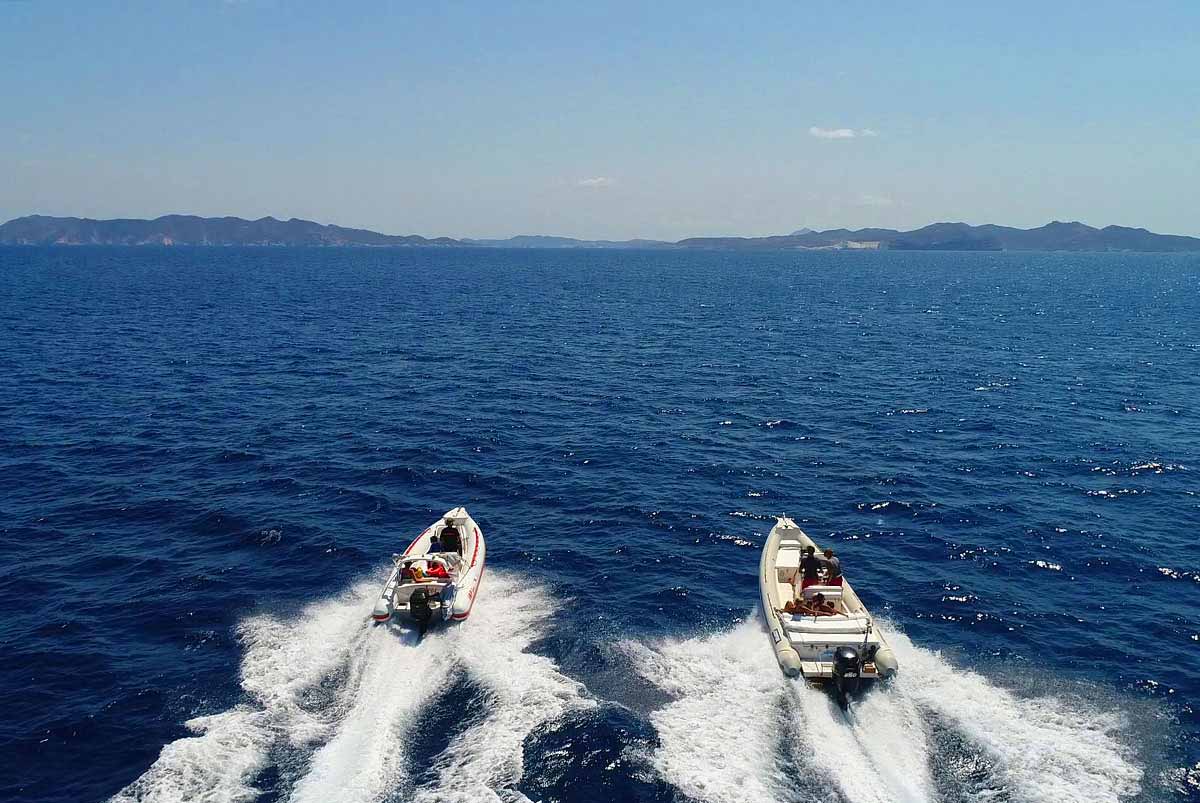 Boat rentals (Be your own skipper)
Seaworthy, fully equipped boats, 4.5 to 8 meters long, with an engine range from 30 to 250 hp. Vessels up to 30hp do not require a speedboat license, and you can steer them on your own with no problem at all after completing a twenty-minute on-board training. Larger vessels require an experienced and licensed speedboat pilot.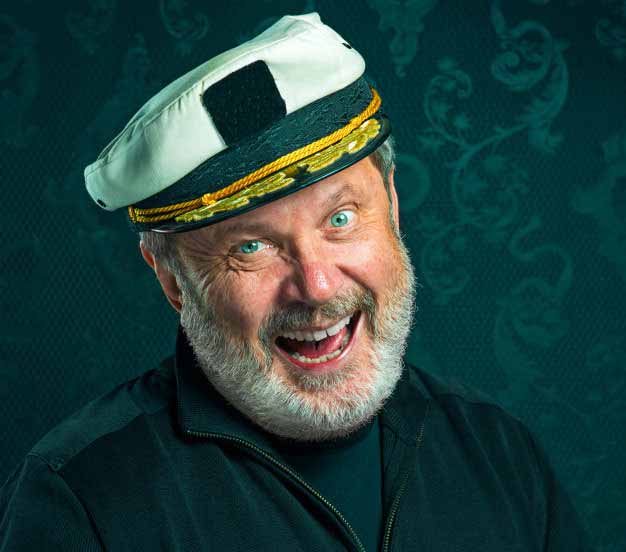 VIP transfers
For a swift, stylish and comfortable transfer from your location (hotel, airport, boat etc) to a beach destination of your choice, without the time constraints imposed by conventional means of transport!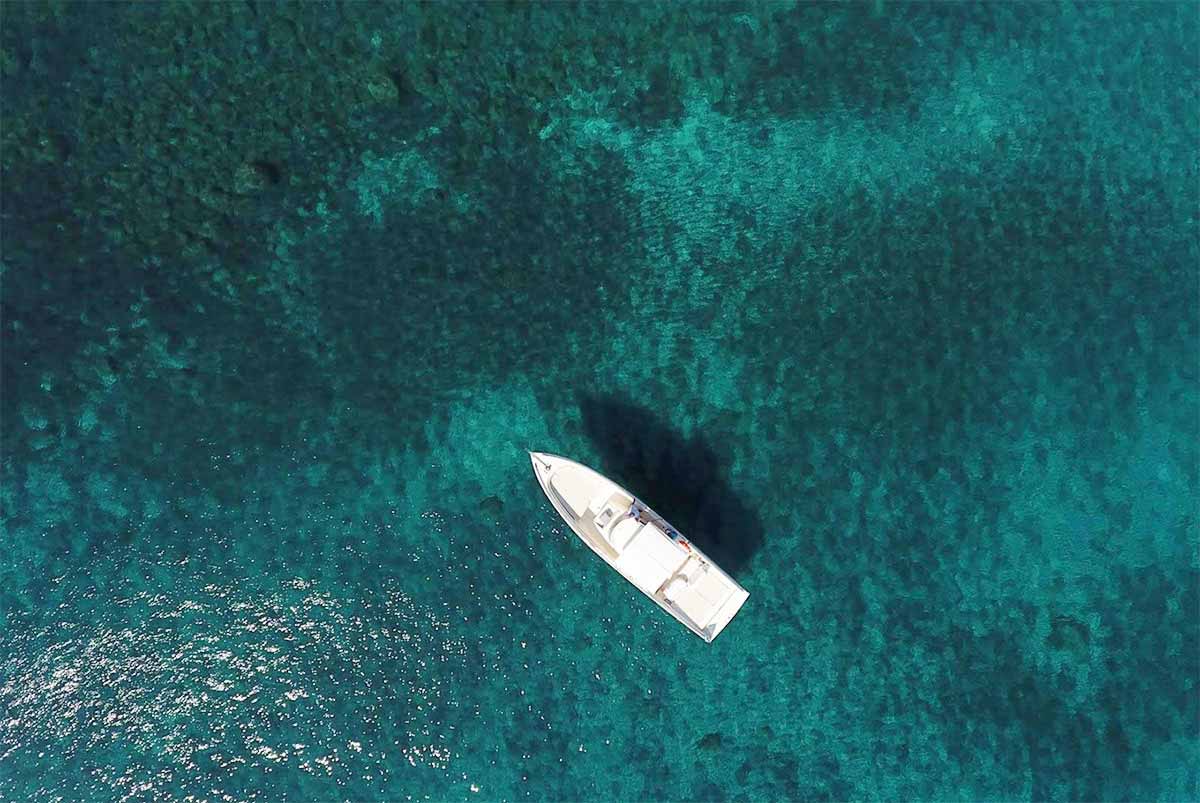 Photographs