Leonidas Restaurant, Kastro, Sifnos
One of Sifnos' most beautiful villages
Unique dishes with homemade ingredients
We welcome you to Kastro, the ancient capital of the island of Sifnos.
Our restaurant -still clad in its Venetian fortress style- is located at the entrance of the traditional settlement. Our shady yard is the place to enjoy traditional dishes of Sifnos and savouries from all over Greece, all made tastefully, with the purest ingredients and offered in local pottery serveware.
Or, alternatively, try the balcony that opens up to a breathtaking view of the Aegean Sea… Priceless!
Try the mastelo (lamb simmered in firewood oven), homemade caper salad, chicken cooked in a pouch, peppered 'drunk' pork and a slew of assorted dishes, that will surely make for a fascinating experience.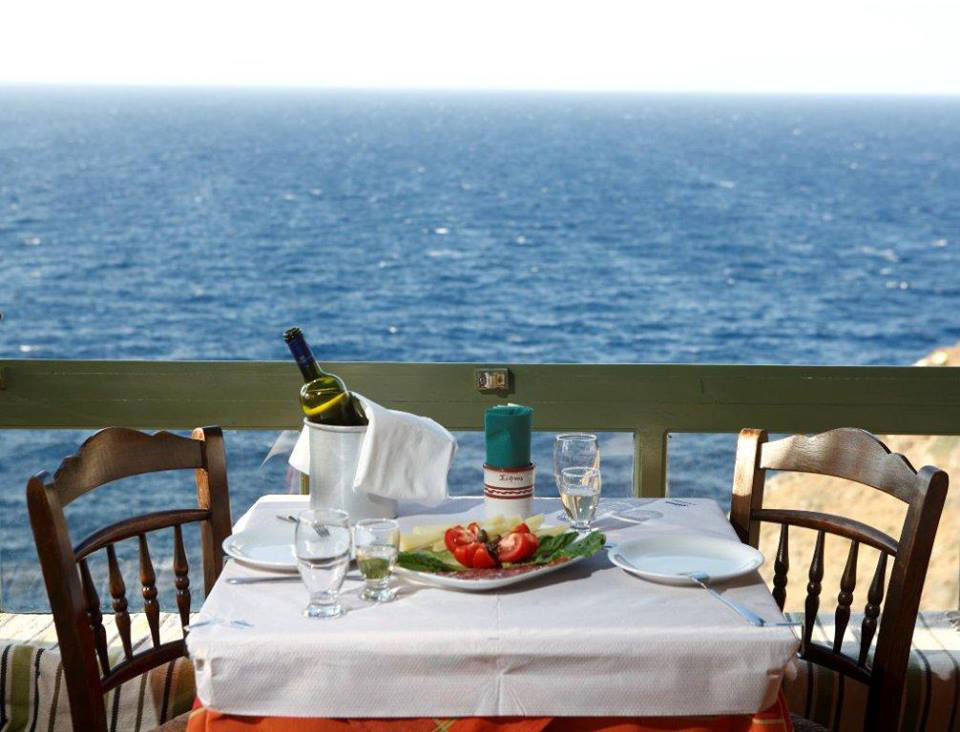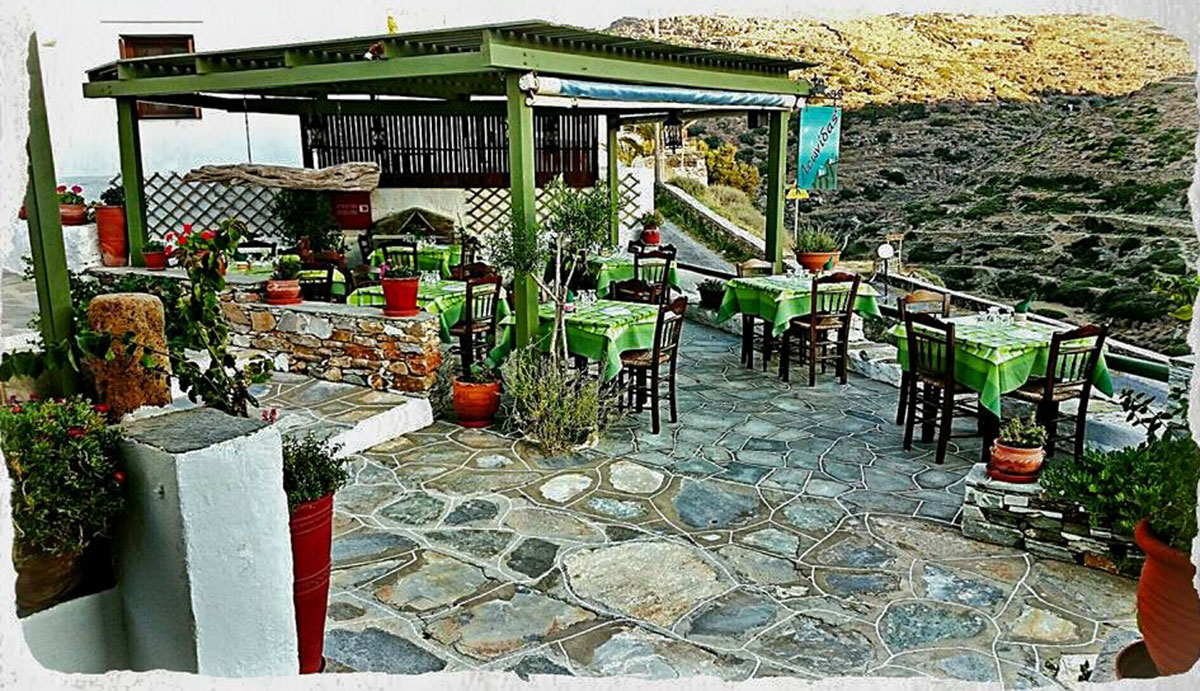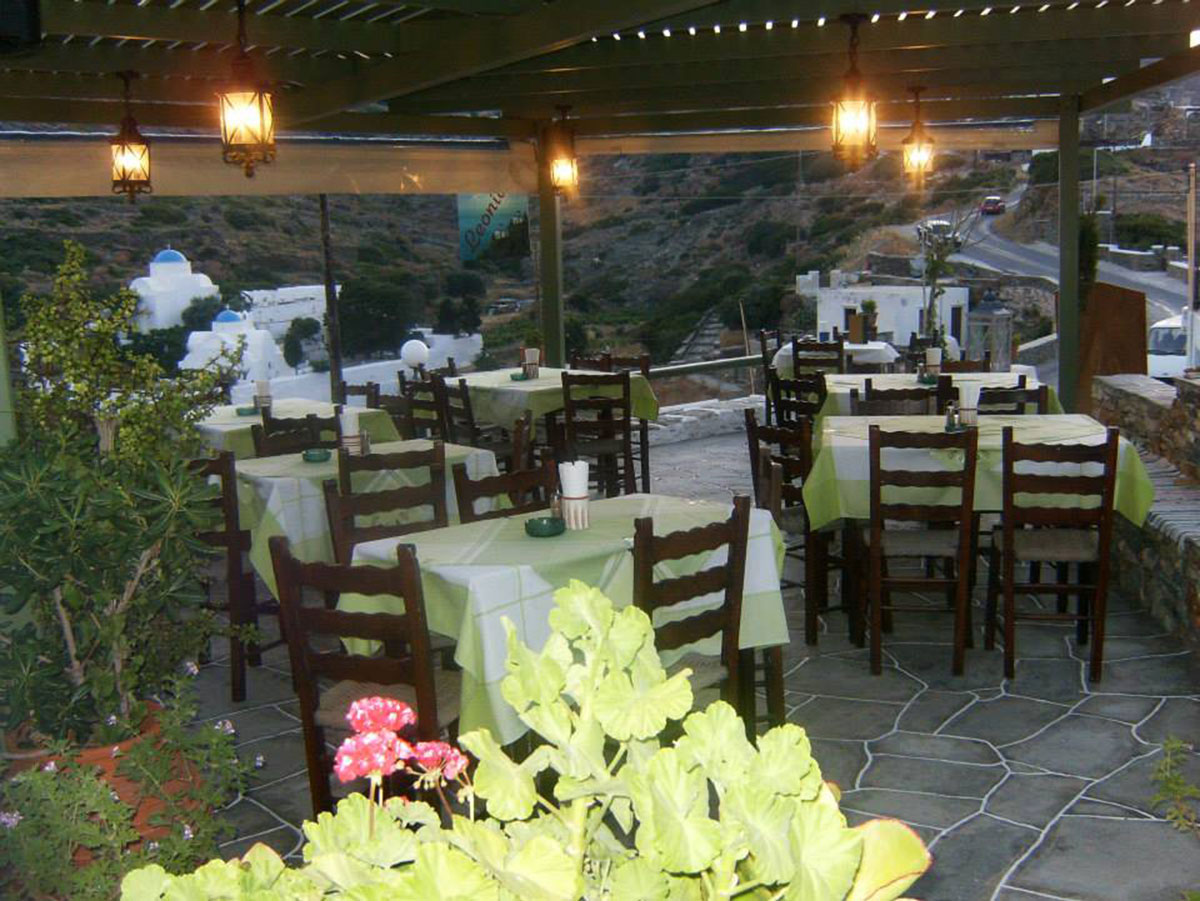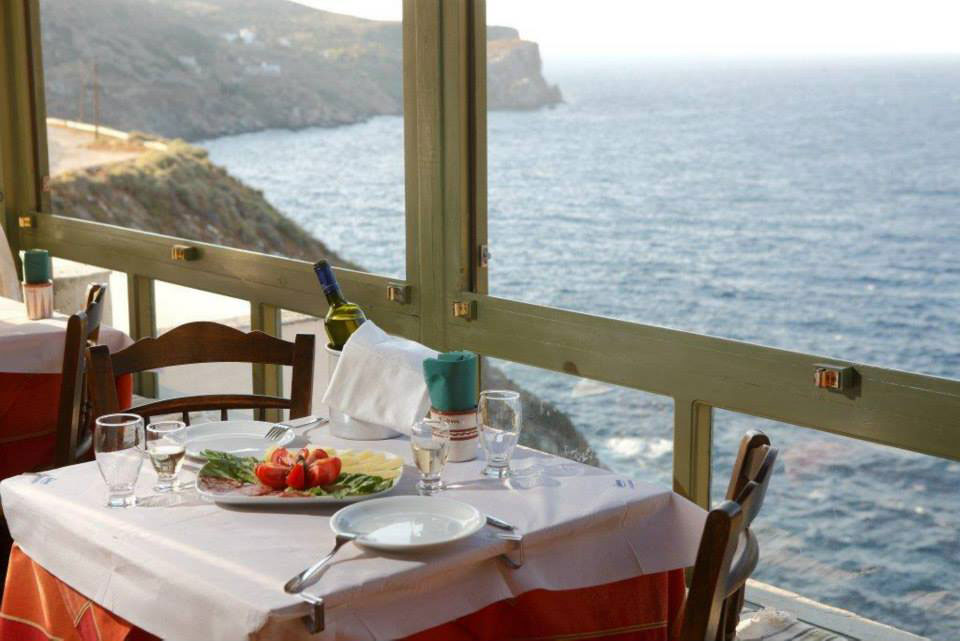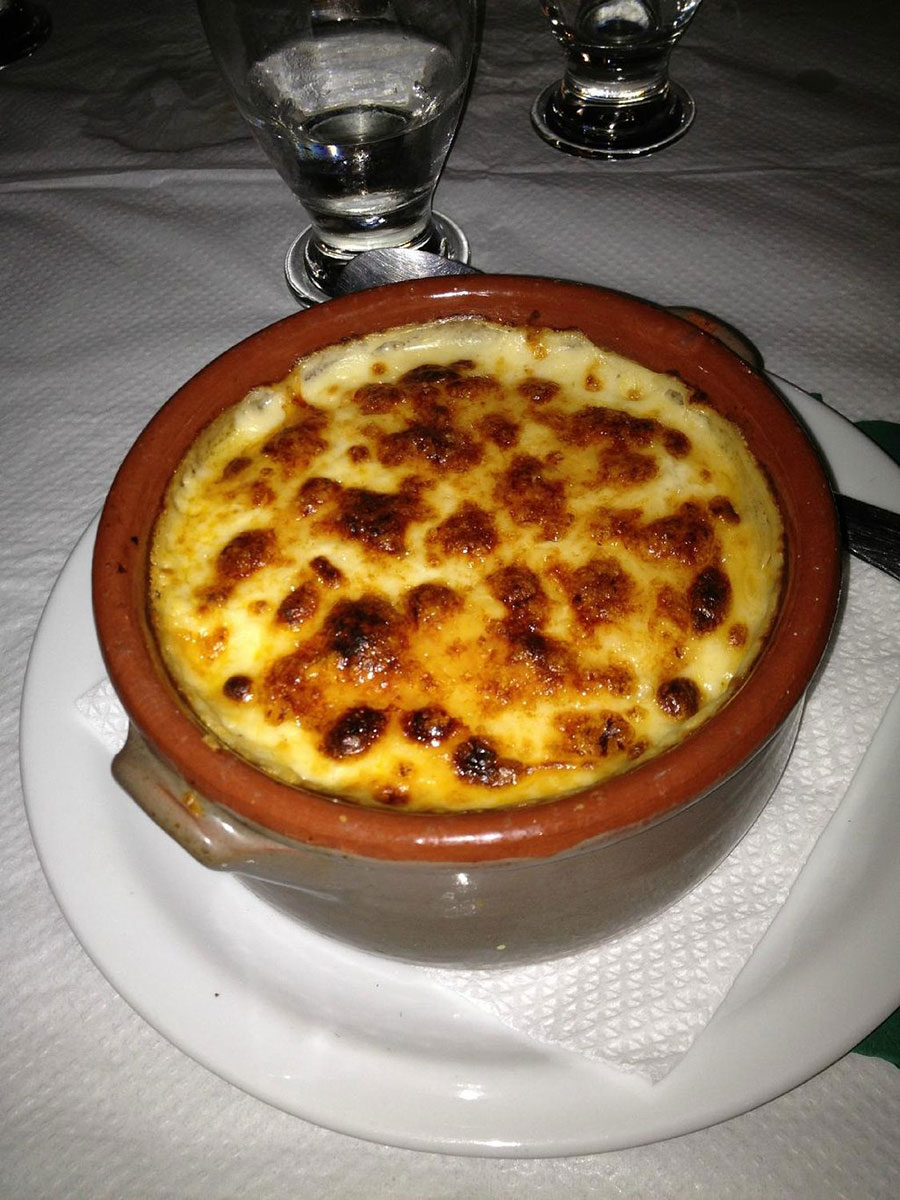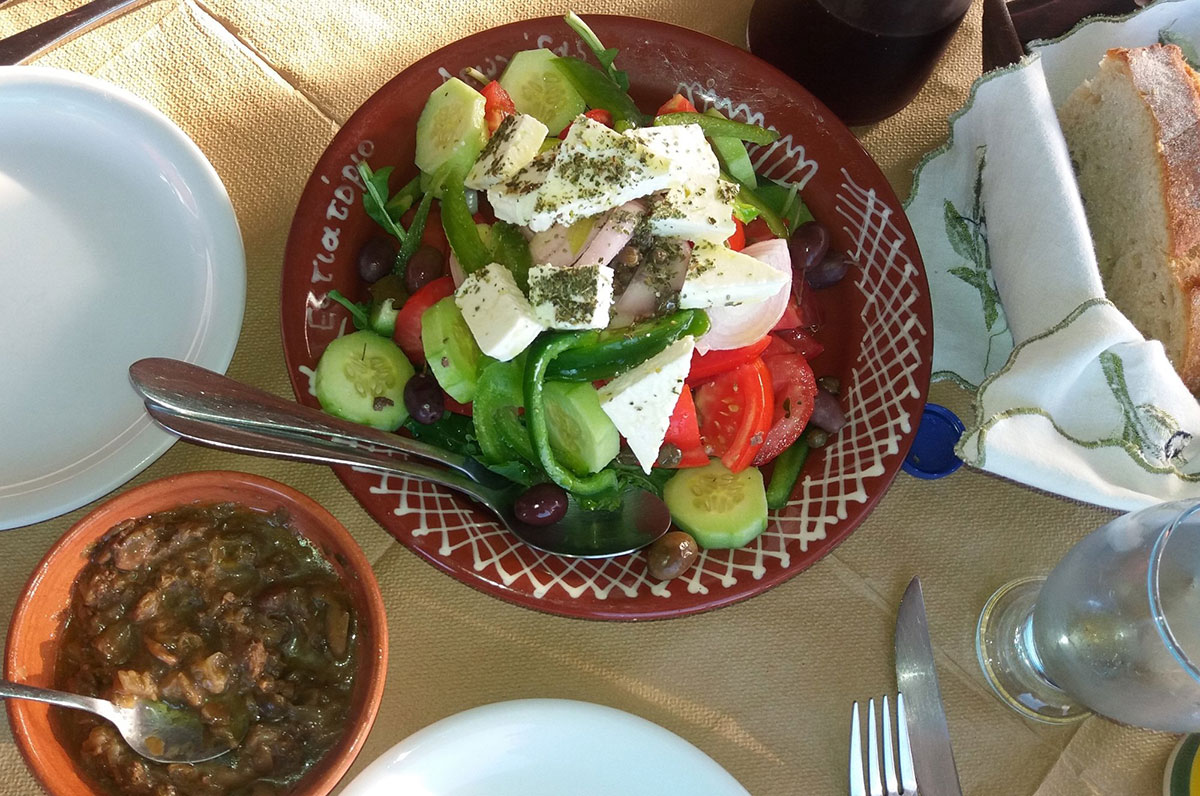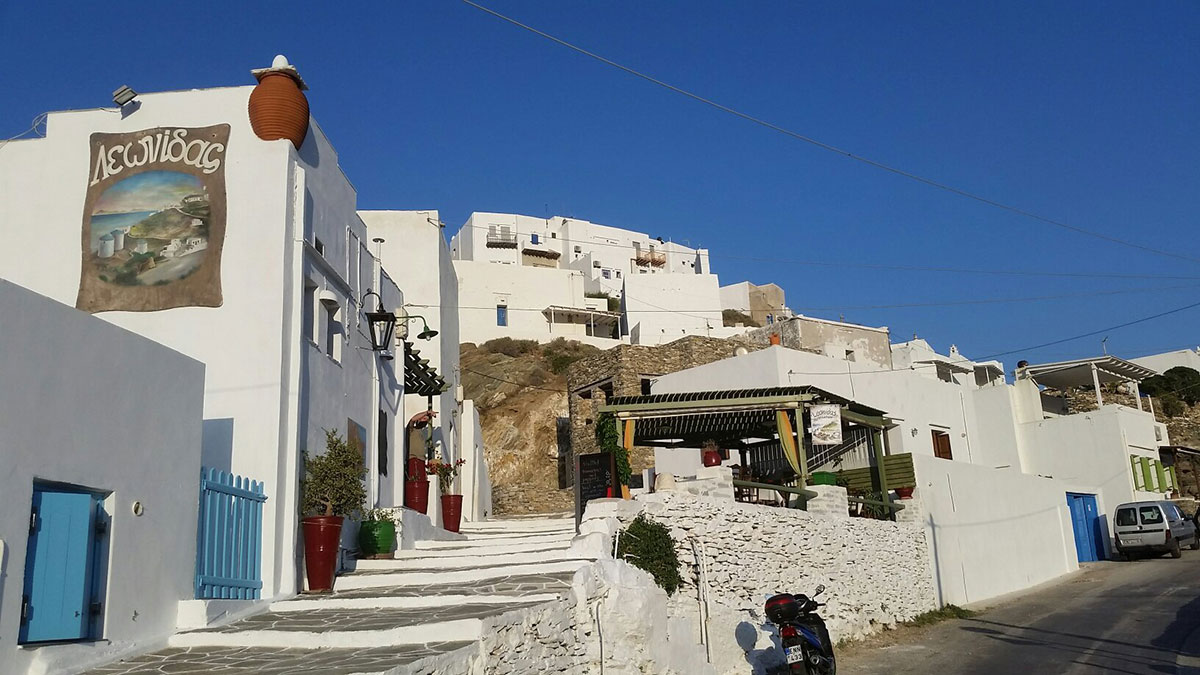 It offers
tables overlooking sea and the picturesque settlement
traditional local cuisine
Greek cuisine
delicacies
coffee
What's around
beach (Seralia)
bus stop
parking
small mooring pier
traditional settlement
mini market
Contact
Leonidas Restaurant
Telephone
+302284031153

Send email
Address
Kastro, Sifnos
Cyclades - Greece