The complex
Of all the islands in the Western Cyclades, Sifnos is the most magical. There is a church with fresco interiors where some say angels come to sing before the priest starts his service, there is a bay so serene it appears to kneel before you, and there is a stairway beside a brilliant, white-washed monastery that some say leads to heaven.
And all of these enchanting places are easily accessible from Dina's Rooms in the island's main port of Kamares. Dina's rooms are on a horseshoe-shaped bay on the quiet side of the gentle body of brilliant blue-green water. Ten rooms are available and they open to shaded, spacious verandas on both levels of the square, two-story concrete building. It is a perfect setting for those wanting peace and solitude, but just a short walk to the shops and tavernas and the bus stop across the bay.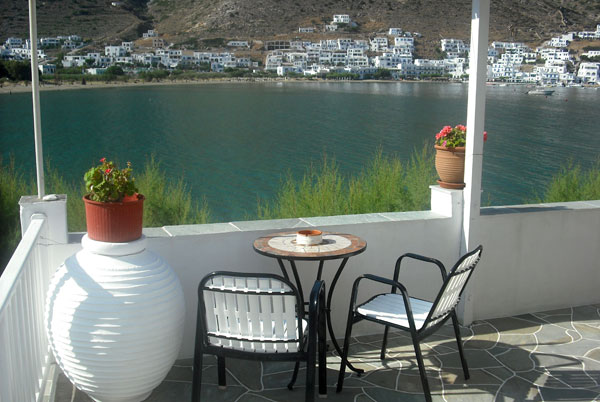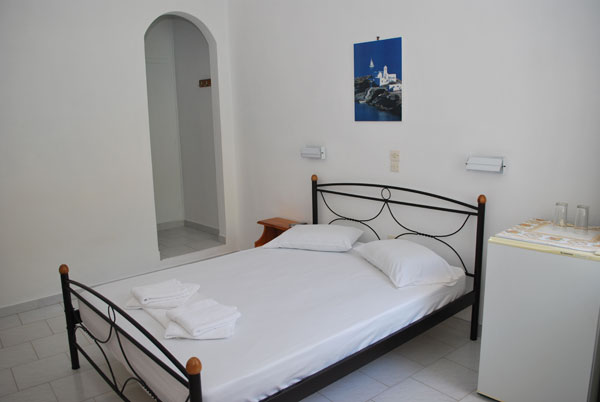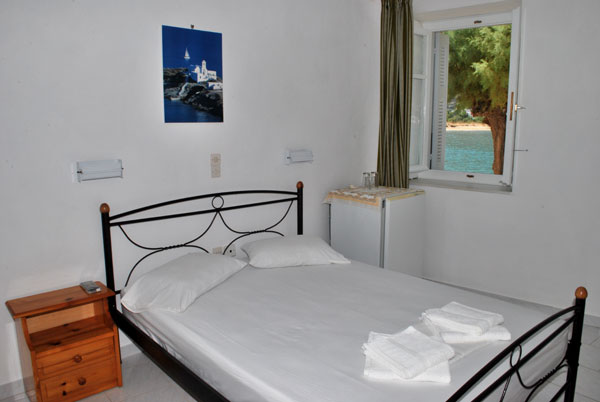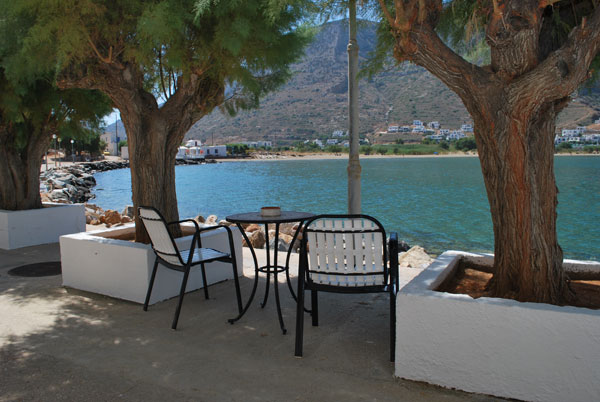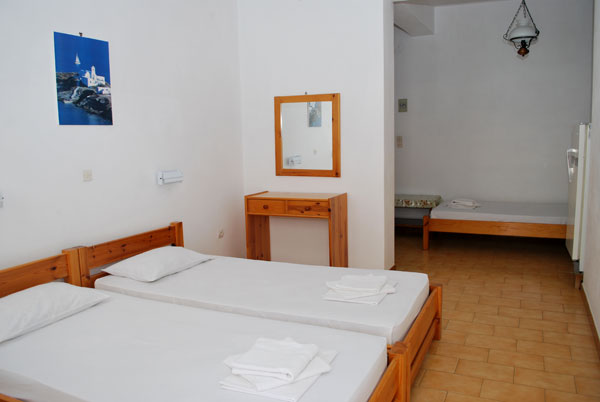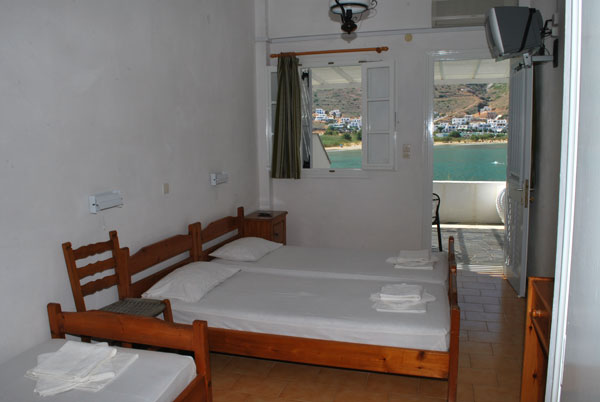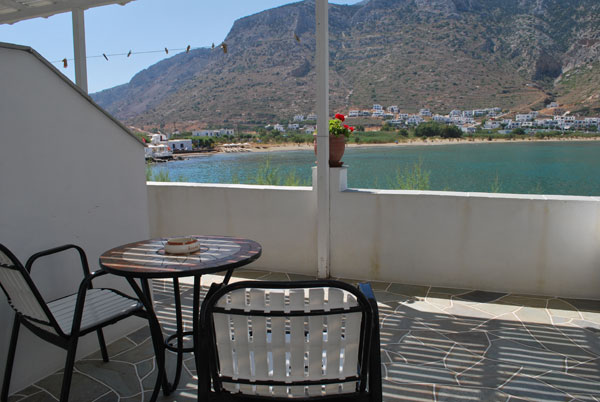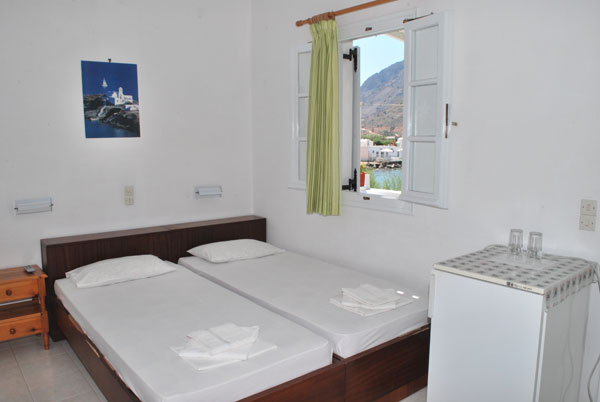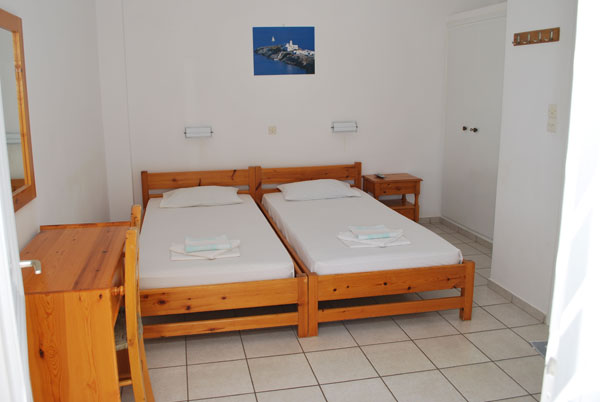 Facilities
The rooms are immaculate, spacious and air-conditioned, if desired, but the breeze from the bay is cool and comforting and air conditioning is usually not needed.
Rooms have refrigerators and full bathrooms with showers, TV, Free WiFi and electric kettles can be provided for morning tea or coffee.
What's around
Restaurants
Night life
Beach
Mini market
Kiosk
ΑΤΜ
Play ground
Mooring pier
Bus stop
Trail No6A Kamares - Kapsalos
Trail No10 Apollonia - Kamares
Rates 2015
Low Season
1/1 - 30/4
1/10 – 31/12
Middle Season
1/5 - 30/6
1/9 – 31/9
High Season
1/7 - 31/8
35€
45€
60€
Extra bed: 20% per day
Contact
Rooms Dina Paleou
Telephone
+302284032364
Fax: +302284031010
Send email
Address
Kamares (Agia Marina), Sifnos
Cyclades - Greece
Business Registration Number: 1144Κ112Κ0455000