The complex
In one of the most beautiful regions of Sifnos, Faros, in perfect harmony with the traditional architecture of the Cyclades, with a view to the beach of Fasolou or to the rock of Chrisopigi and only 150 meters from the sea, you will find Markela's apartments.
Surrounded by a verdurous and shady garden, Markela's apartments are ready to welcome you and to offer you all that you need to relax during your vacation in Sifnos.
The unit is composed of 4 apartments (for 2-6 persons), one of which has two bedrooms and can accommodate up to 6 persons. All our lodgings are equipped with all the modern comforts and they have spacious verandas with wonderful views. Within a few minutes on foot, there are three beaches (Fasolou, Faros and Glipho) and at the picturesque village of Faros you will find mini markets, cafeterias and restaurants by the sea.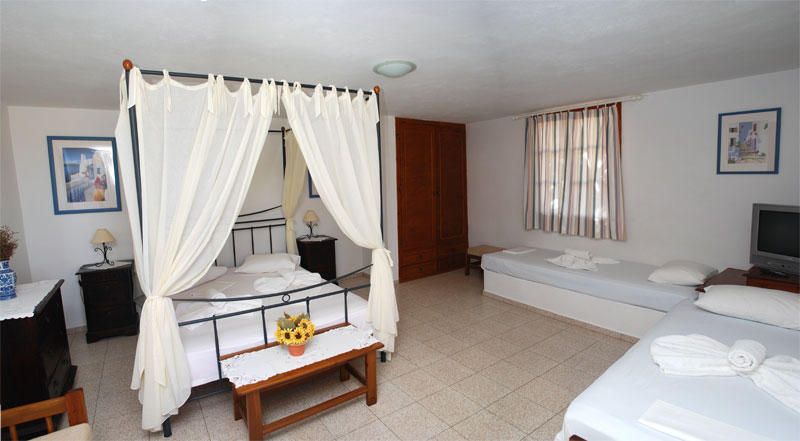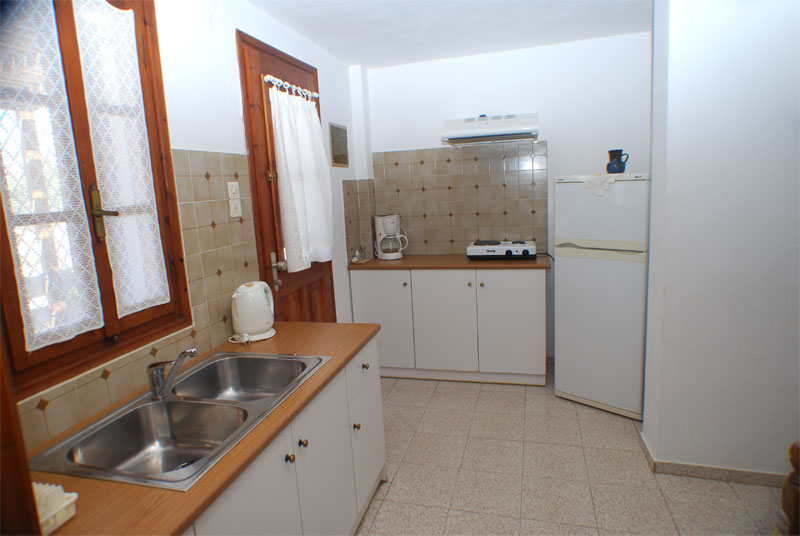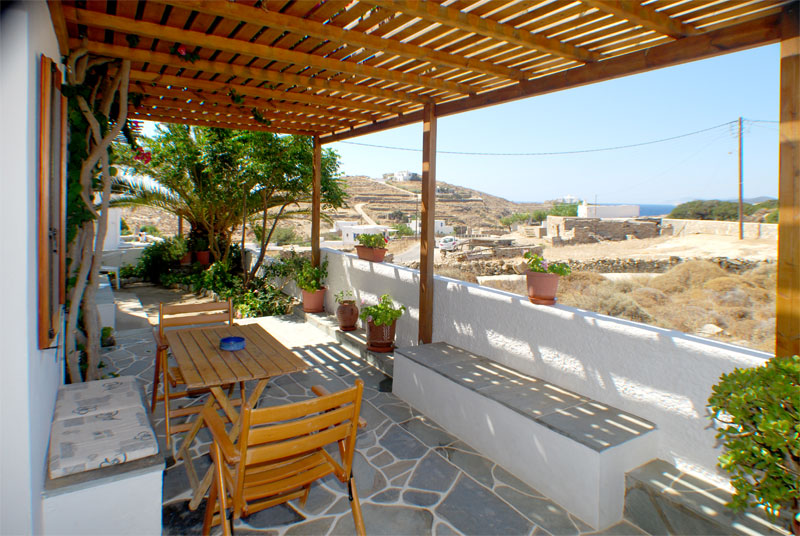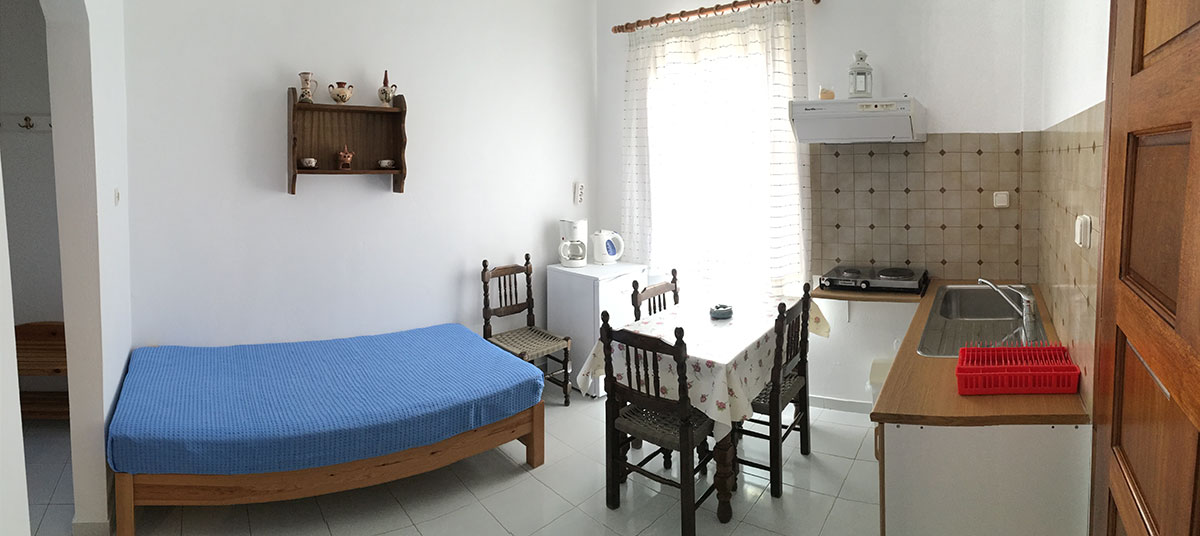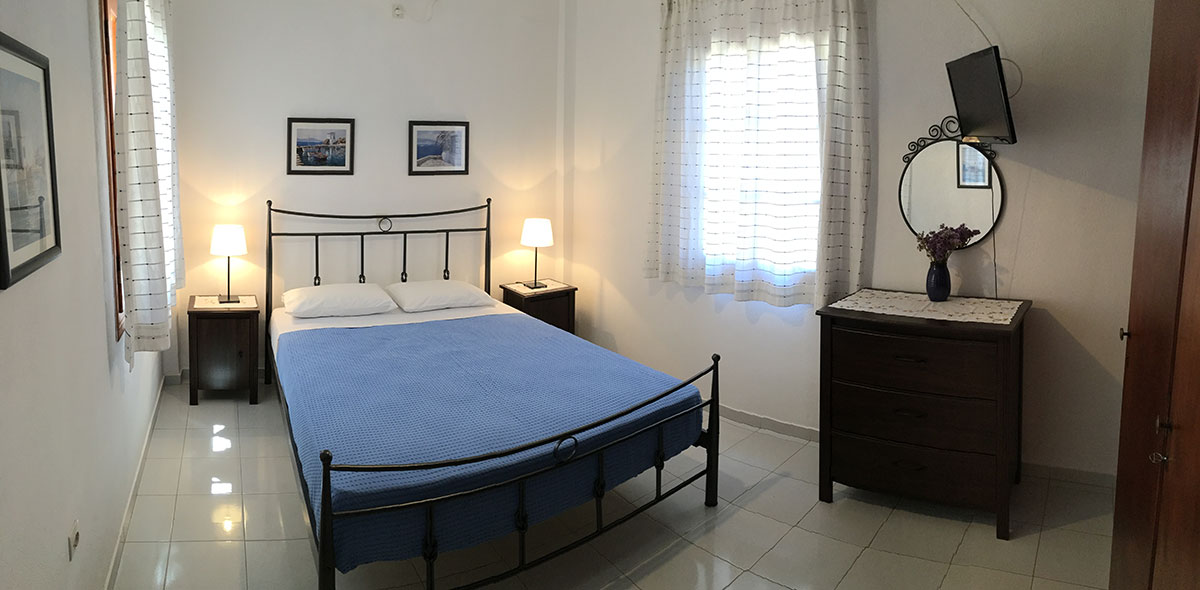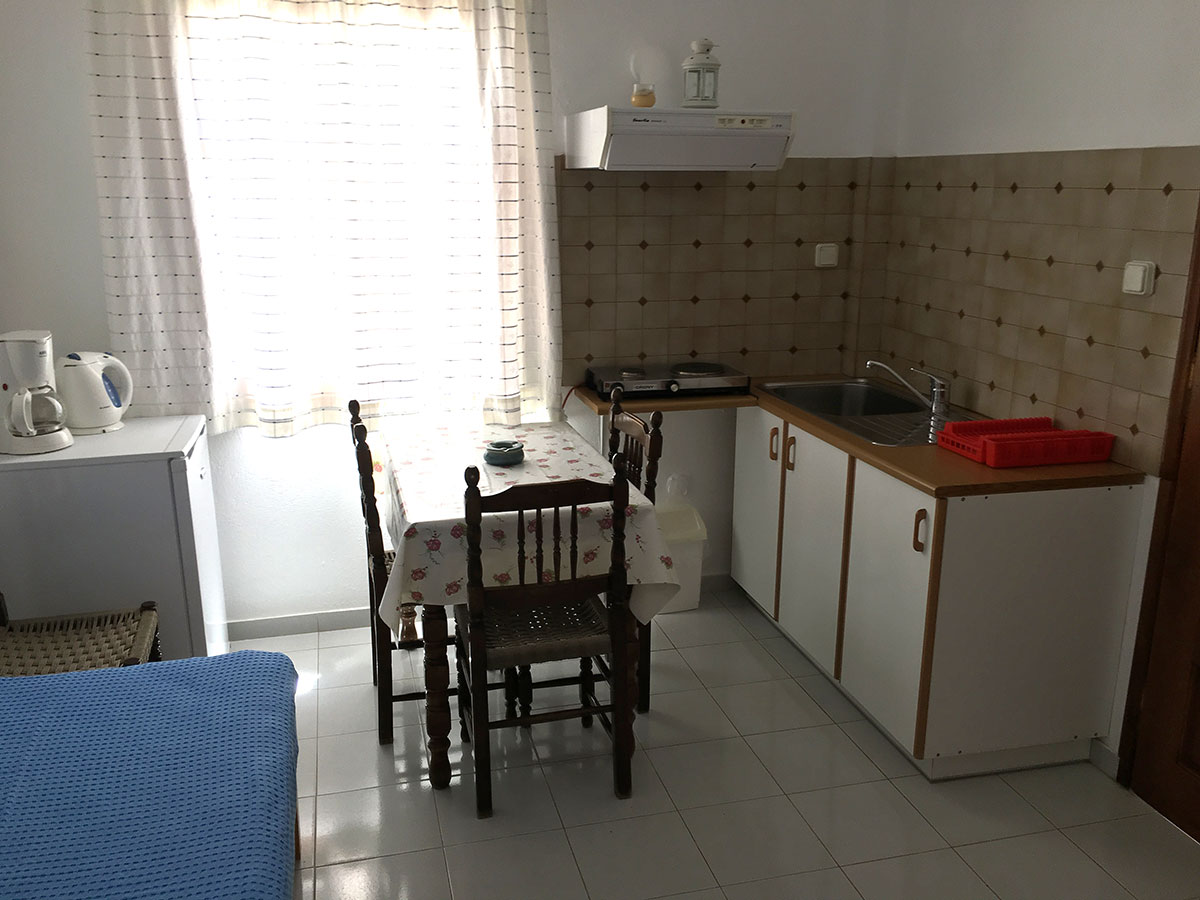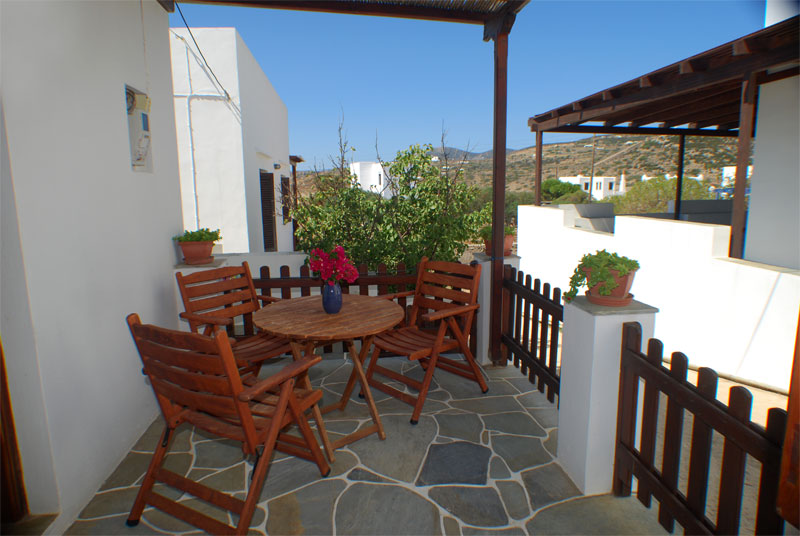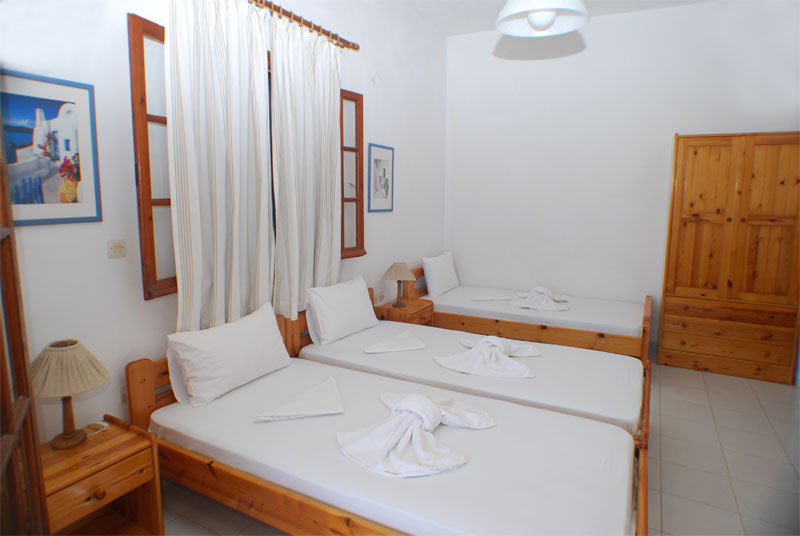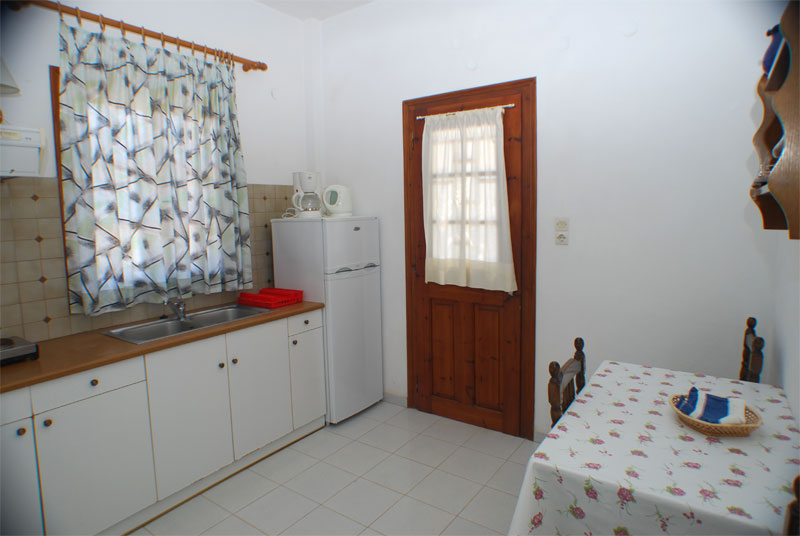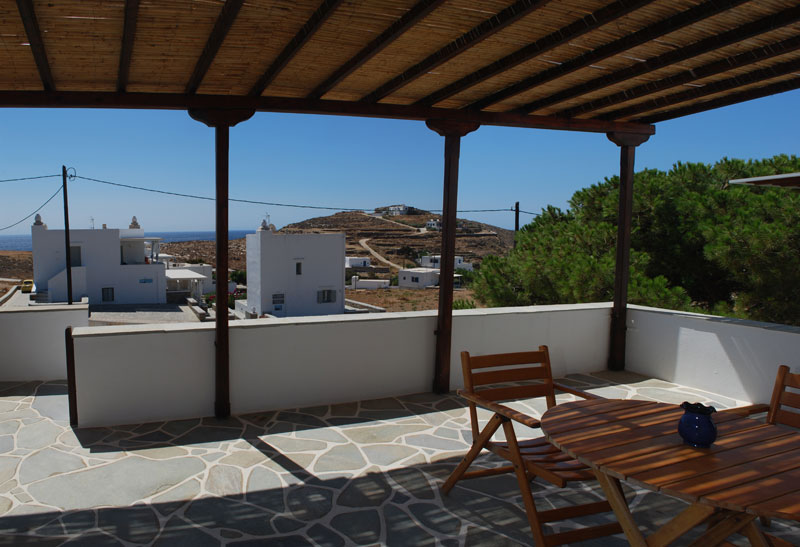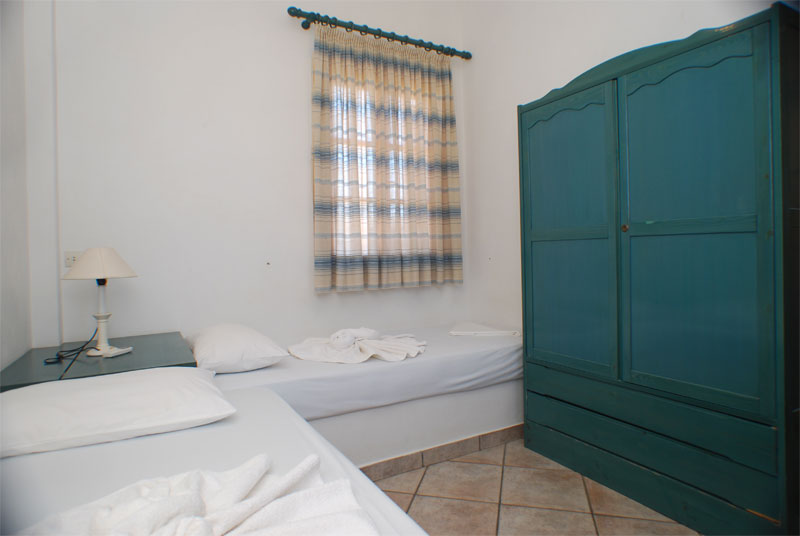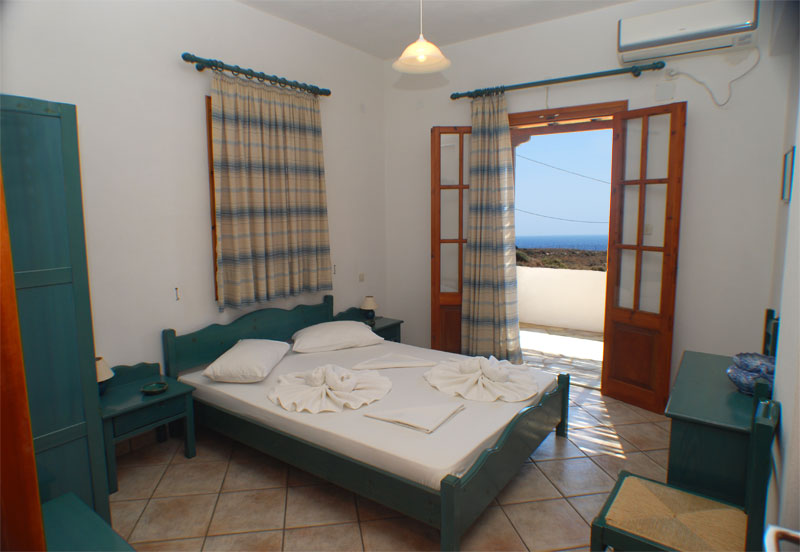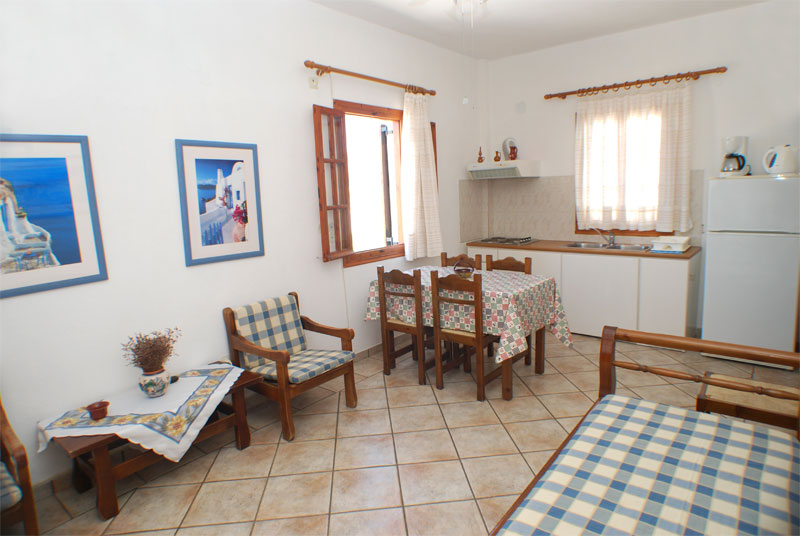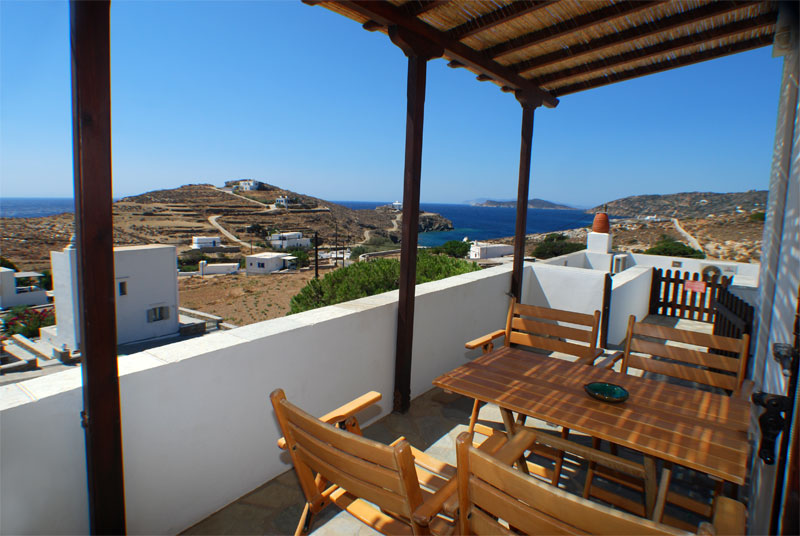 Facilities
All our apartments are equipped with:
A/C
fully equipped kitchen
coffee maker
kettle
TV
WiFi gratuit
spacious verandas with a view to the sea or to the garden
Daily room cleaning service.
The unit has a private parking lot.
What's around
Restaurant
Cafe Bar
Beaches
Mini market
Bus stop
small mooring pier
Trail No2 Kastro - Chrissopigi
Trail No3Α Tholos - Chrissopigi
Rates
Prices range from 45 to 165 euros and depend on the period and the number of people.
Cancellation Policy
In case of cancellation less than 21 days prior to the expected arrival date, the client has to pay half of the total cost of the accommodation agreed.
In case of cancellation at least 21 days prior to the expected arrival date, there are no cancellation fees and the hotel must refund the deposit (if any received).
Contact
Markellas Apartments
Telephone
+306972917114
+302109888014
Send email
Address
Faros, Sifnos
Cyclades - Greece
Business Registration Number: 1172Κ132Κ0441000