The comlex
Rooms to let "Dina" consist of one 3-bedded and three 2-bedded rooms and you shall find it in the picturesque Artemonas, which is considered to be the jewel of Sifnos. They are built in a calm environment, only 100 meters away from the central square of the village, where there is also the bus stop and the municipal parking.
The ever smiling Mrs Dina is always willing to help you with whatever you need but also offers homemade treats, making you feel at home.
They are the perfect base, where from you can leave to promenade around the picturesque narrow streets of Artemonas with the churches and the mansions, while near the complex you shall find restaurants, patisseries, bakeries and a kiosk.
If you take the picturesque path, in 10 minutes on foot you shall arrive in Apollonia, which is the center of distraction of Sifnos.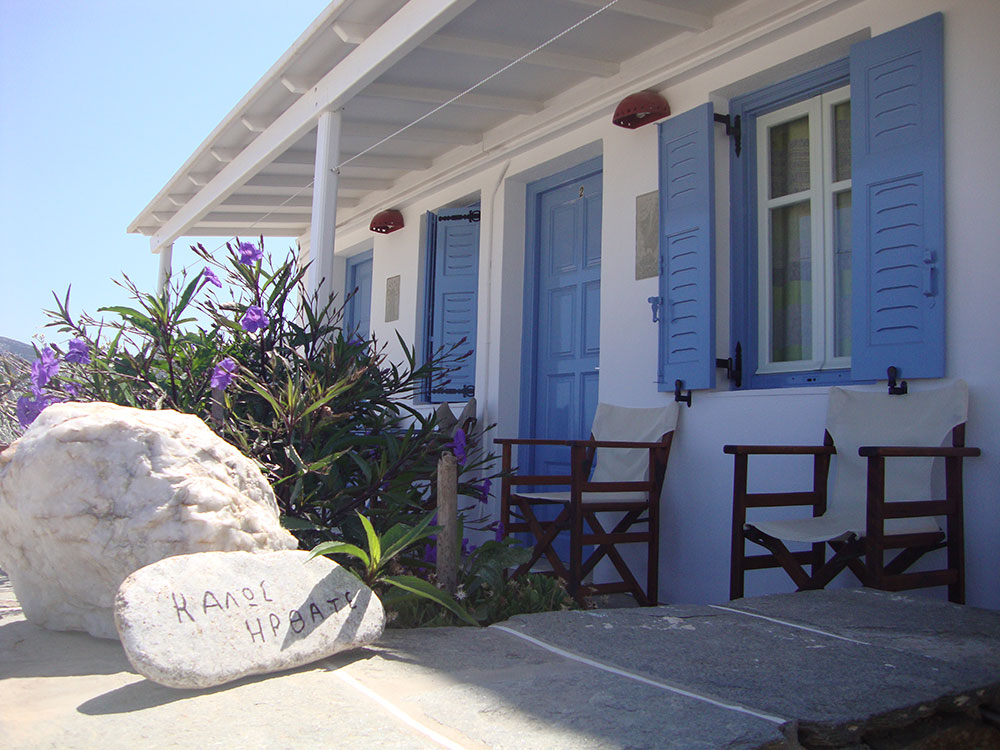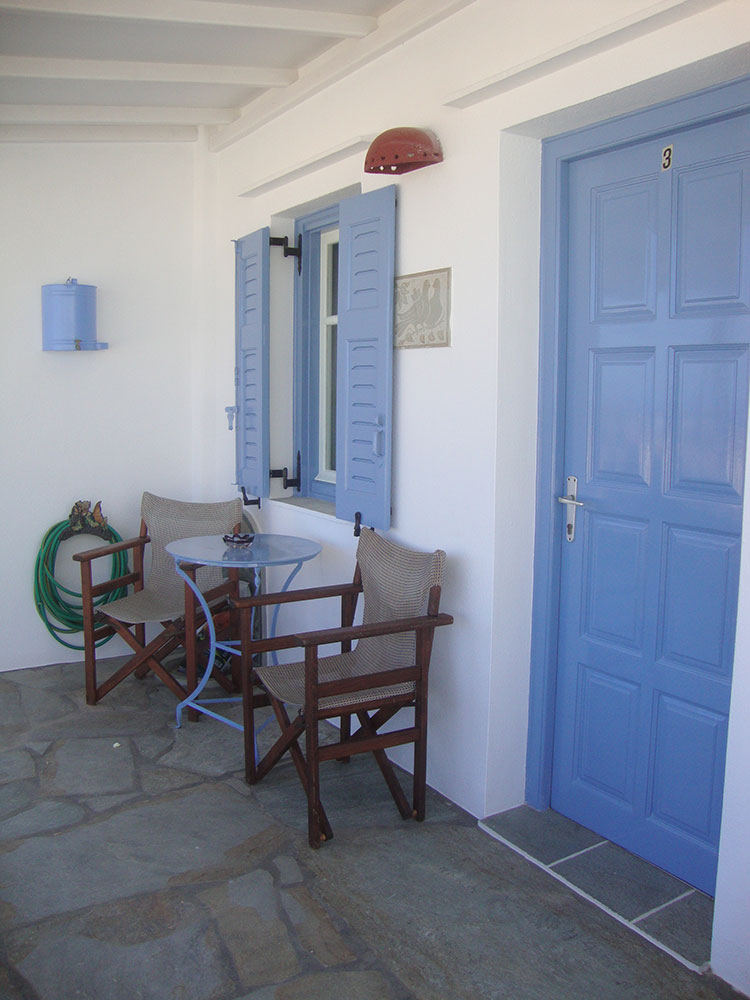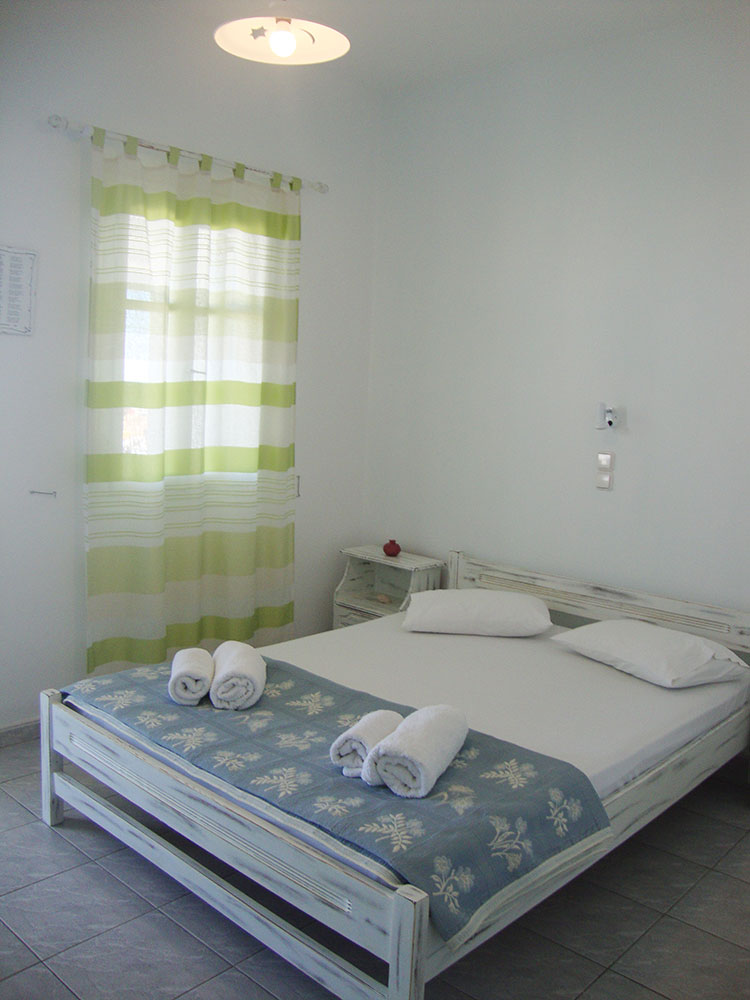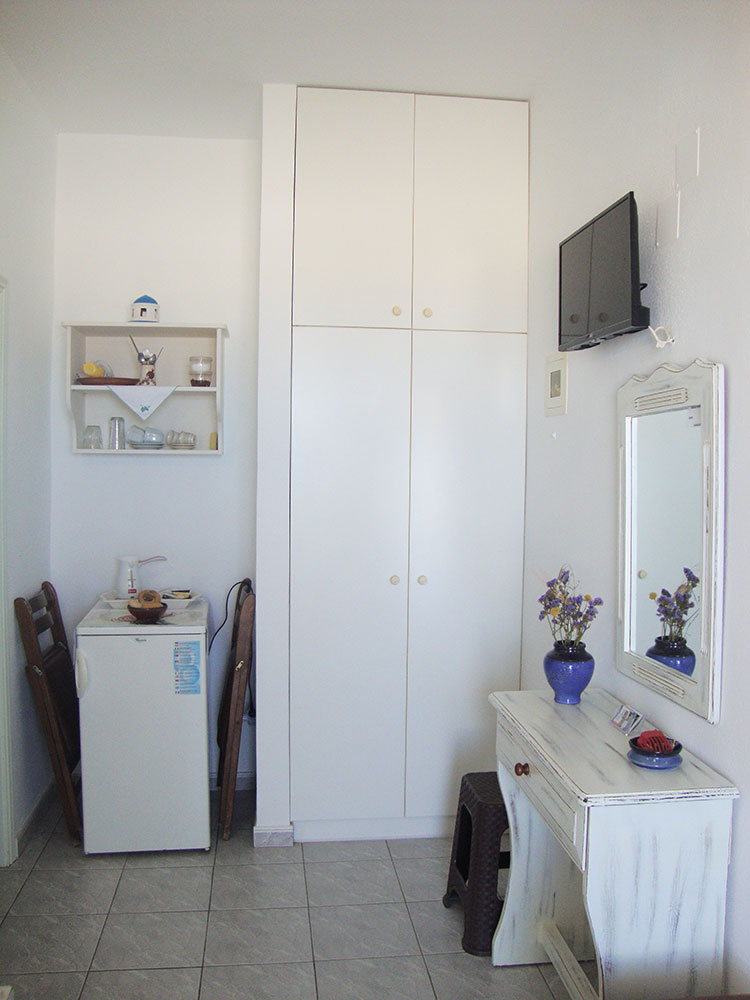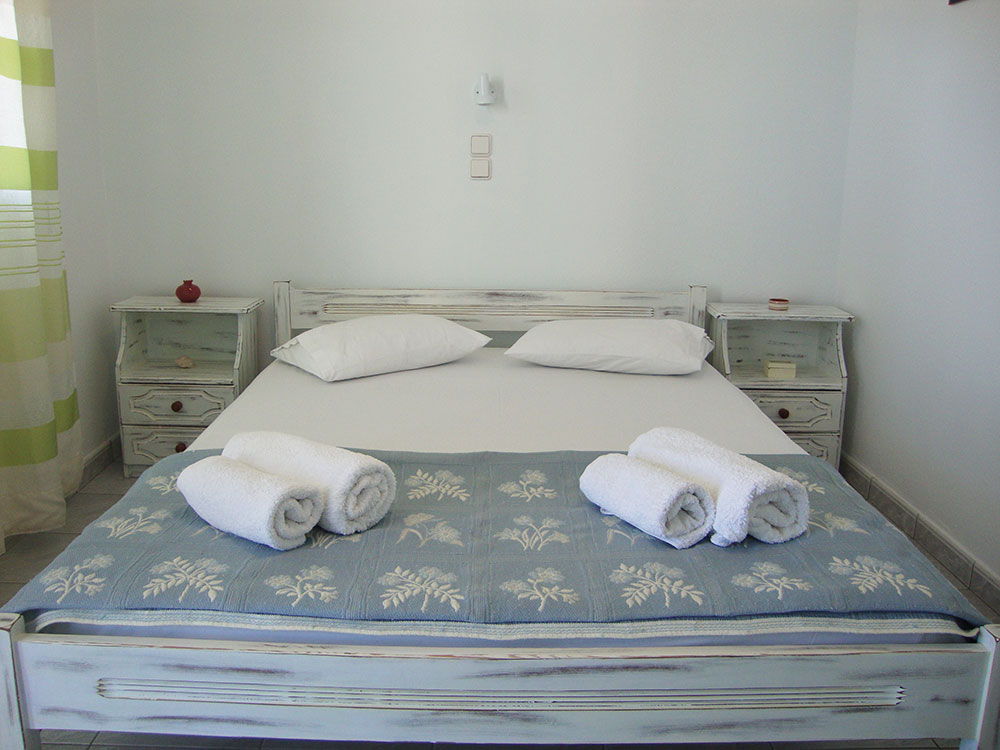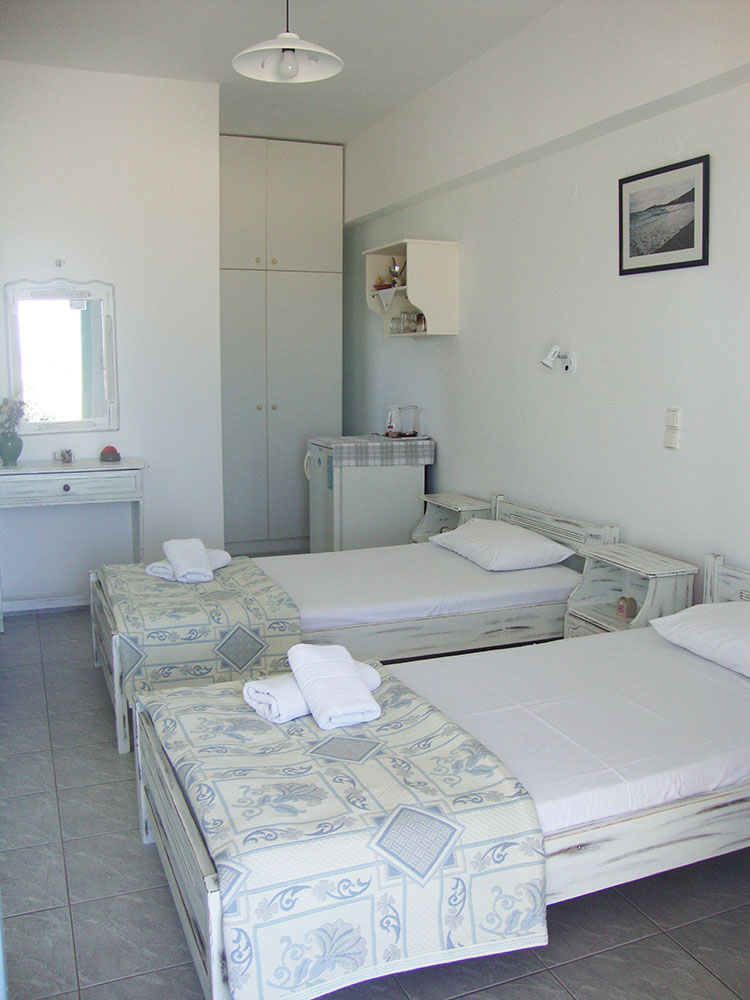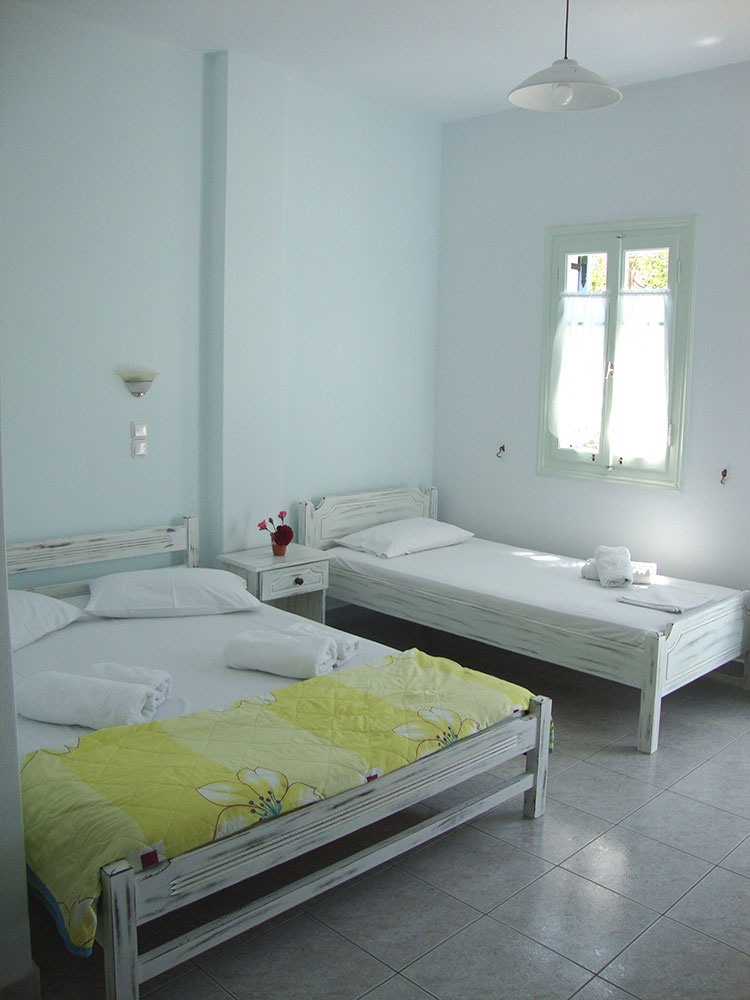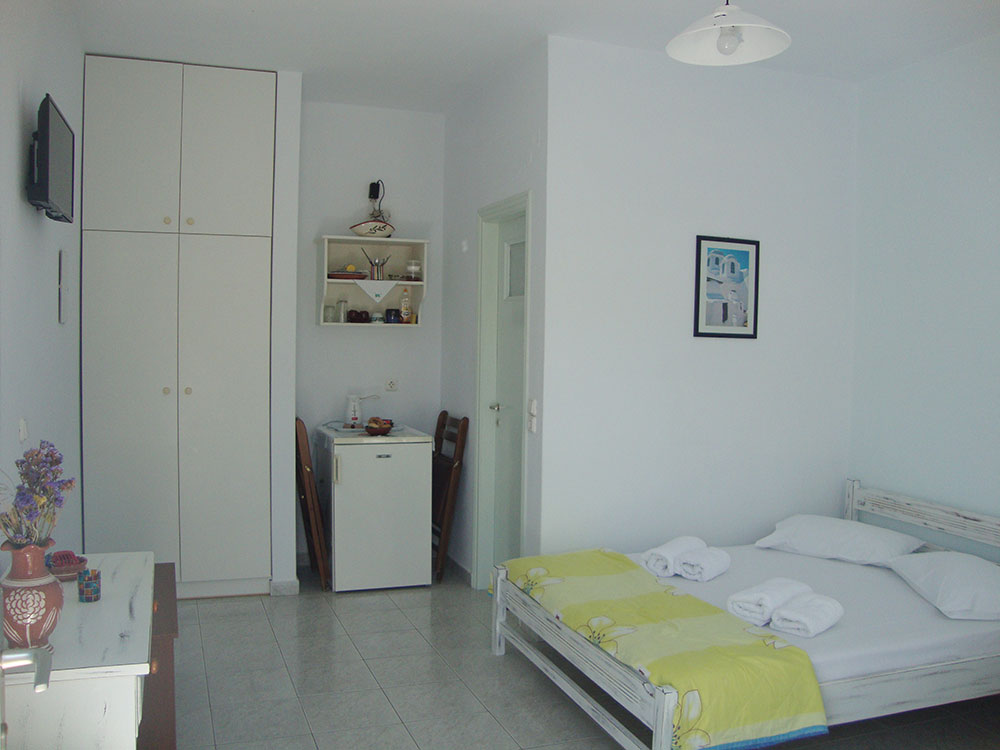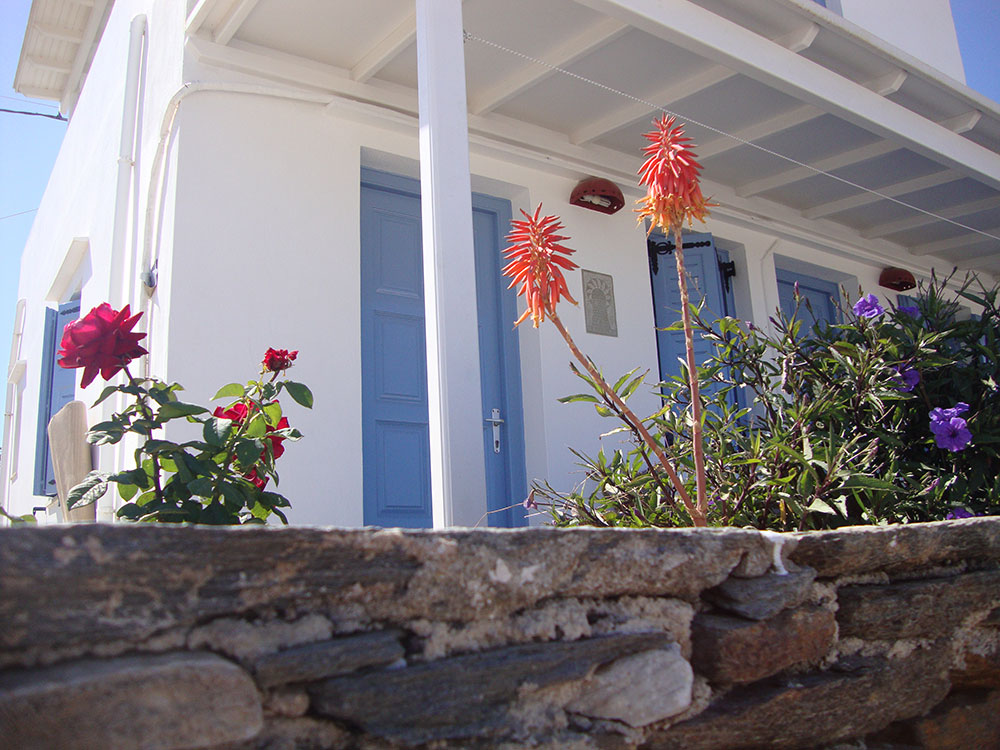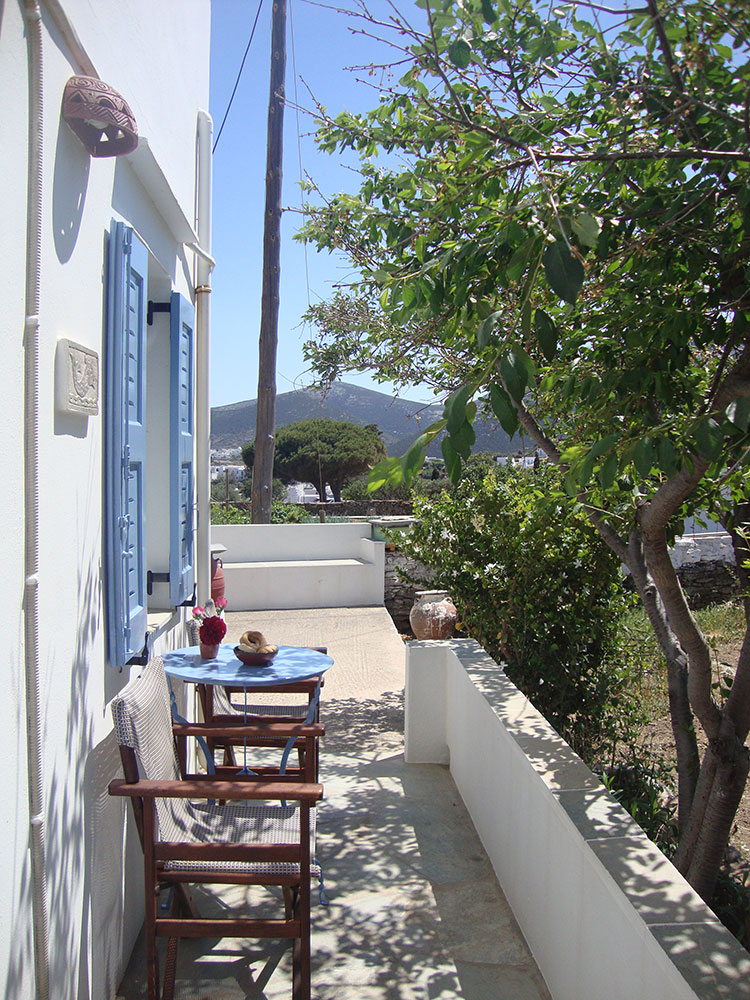 Facilities
Our rooms are equipped with:
fridge
television
air-conditioner
Free Wifi
the necessary utensils to prepare your breakfast
All our rooms have a panoramic view of the surrounding villages, the Aegean Sea and of the sunrise behind Antiparos.
What's around
Restaurants
Cafeterias, pastry shops
Night life
Bus stop
Playground
Basketball Court
Kiosk
Public parking lot
Trail No1 Agios Andreas - Artemonas
Trail No3 Apollonia - Platis Gialos
Trail No6 Apollonia - Panagia Toso Nero - Apollonia
Trail No7a Apollonia - Kalabelas
Trail No7 Artemonas - Agios Simeon
Trail No8 Artemonas - Agios Sostis
Trail No10 Apollonia - Kamares
Rates
Double rooms: Our rates vary from 30€ to 50€ depending on the season and on the duration of your stay.
Triple rooms: Our rates vary from 35€ to 60€ depending on the season and on the duration of your stay.
Contact
Ntina rooms
Telephone
+302284031215
+306974327123
Address
Artemonas, Sifnos
Cyclades - Greece
Business Registration Number: 1144Κ112Κ0771200