Sifnos Green Bag, Pastelas, Sifnos
100% cotton reusable bag in Sifnos
Production of reusable bags in Sifnos
The summer of 2015, a groundbreaking action started in Sifnos, by Sifnos' Cooperative Society.
This action is based on two main axis:
To inform Sifnos' residents & visitors and raise their awareness on the need of reducing disposable plastic bags.
To provide – through local businesses –hand-made reusable cotton bags, manufactured in Sifnos!
Sifnos' Cooperative Society, in its effort to reduce or even to eliminate (to the extent possible) the use of plastic bags, has undertaken the production of hand-made 100% cotton reusable bags.
These bags are manufactured in Sifnos and they are sold in most of the island's super markets as well as in some shops.
Help to keep Sifnos and the sea free of plastic bags!
When you visit Sifnos, embrace this effort and help Sifnos become the first Greek island without plastic bags!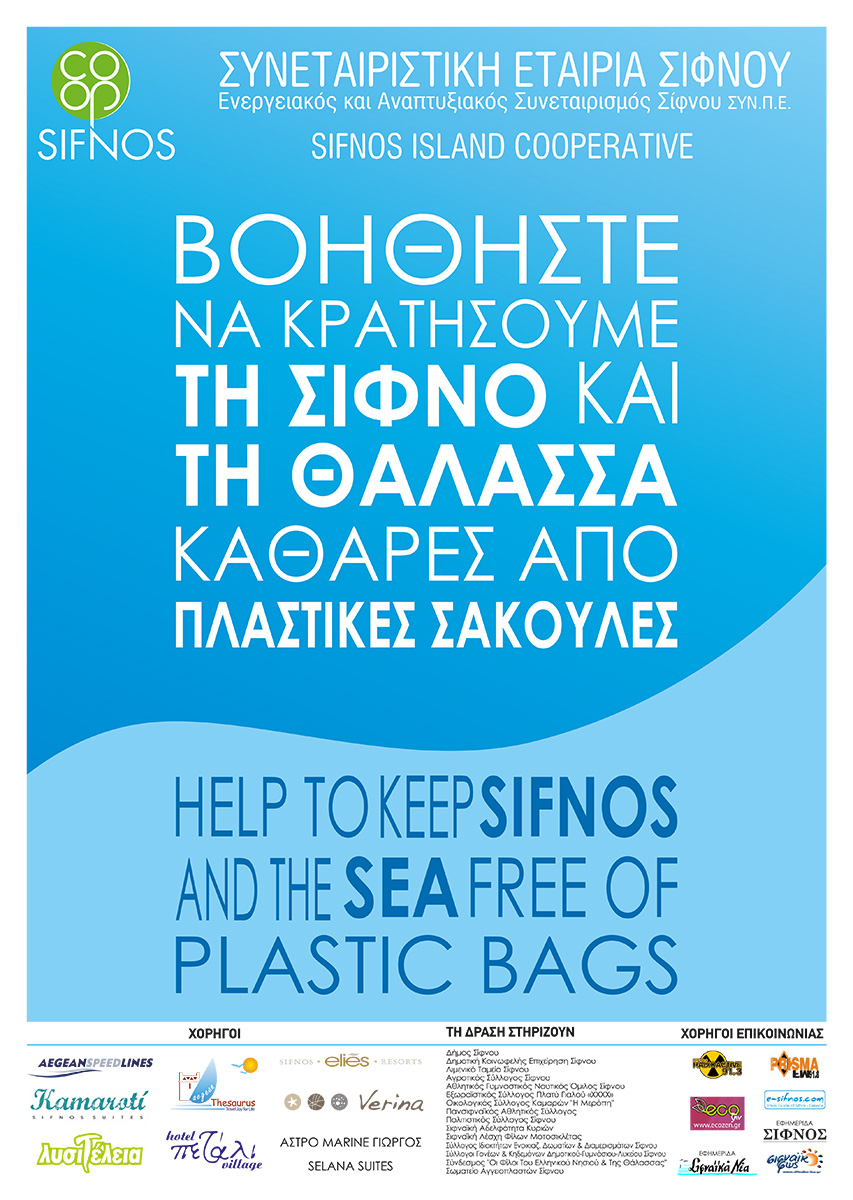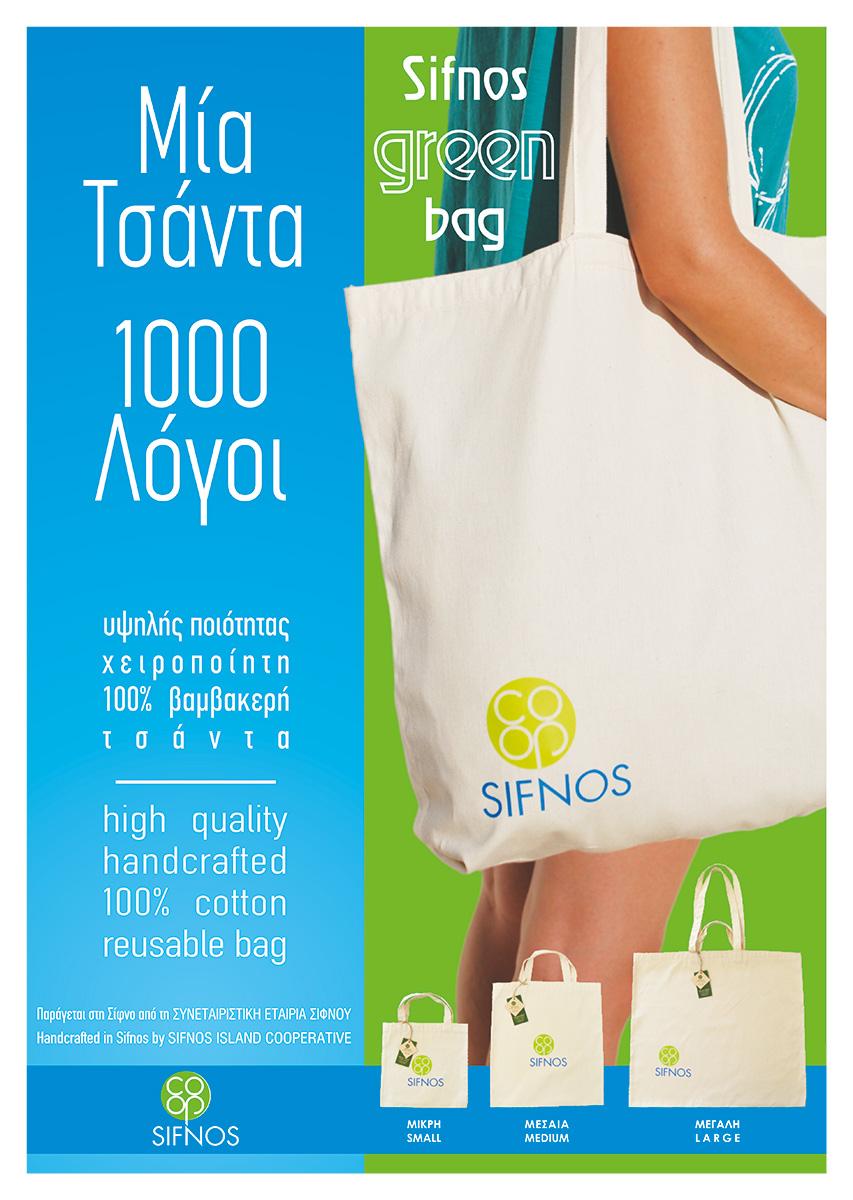 Contact
Sifnos Green Bag
Telephone
+302284031030
Send email
Address
Pastelas, Sifnos
Cyclades - Greece