Pano Petali, Sifnos
The village of Pano Petali in Sifnos
The picturesque village Pano Petali in central Sifnos
Petali means in the local dialect of Sifnos short rocky hillock. Ano Petali is the village with the best view over the East. From the courtyard of the parish church of Agios Ioannis one can see the impressive view of the central settlements of Sifnos down to the faraway Kastro. It is the southest of the three villages which used to form the Community of Artemonas. It spreads from Apollonia, at Taxiarchaki to Agios Loukas, at the bridge, in Gournia.
What is remarkable is the church of Agios Antypas (1636) for its architecture and its history. It was the place where the school that was established by Nikolaos Chrissogelos operated during the Revolution times (1821) in Sifnos.
It is worth wandering around the narrow streets of the village and admire its snowy-white houses, which are decorated with traditional architectural decorations, the small courtyards with the bloomy bougainvilleas, the low limy stone bench and the picturesque churches.
In Ano Petali you shall find a hotel, rooms and apartments to let, restaurants as well as a lovely traditional café, the cafe of "Felos", one of the first cafes that operated in Sifnos.
Gallery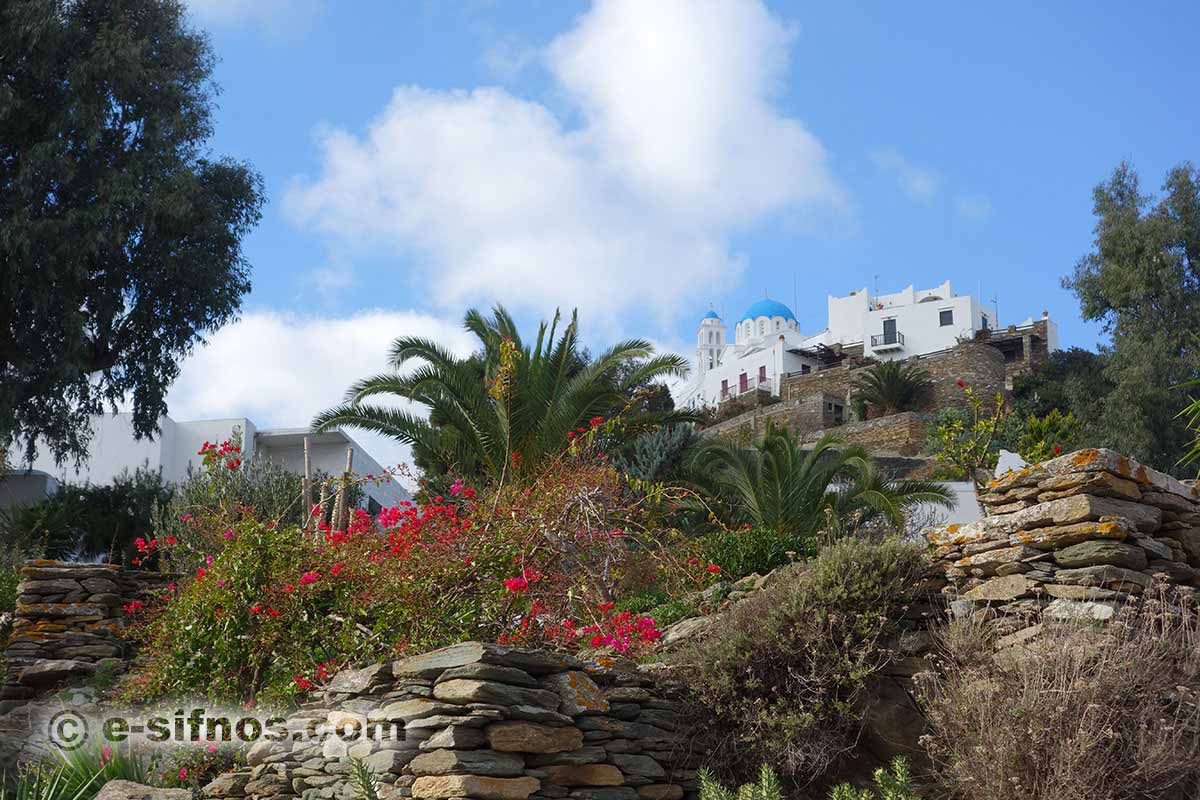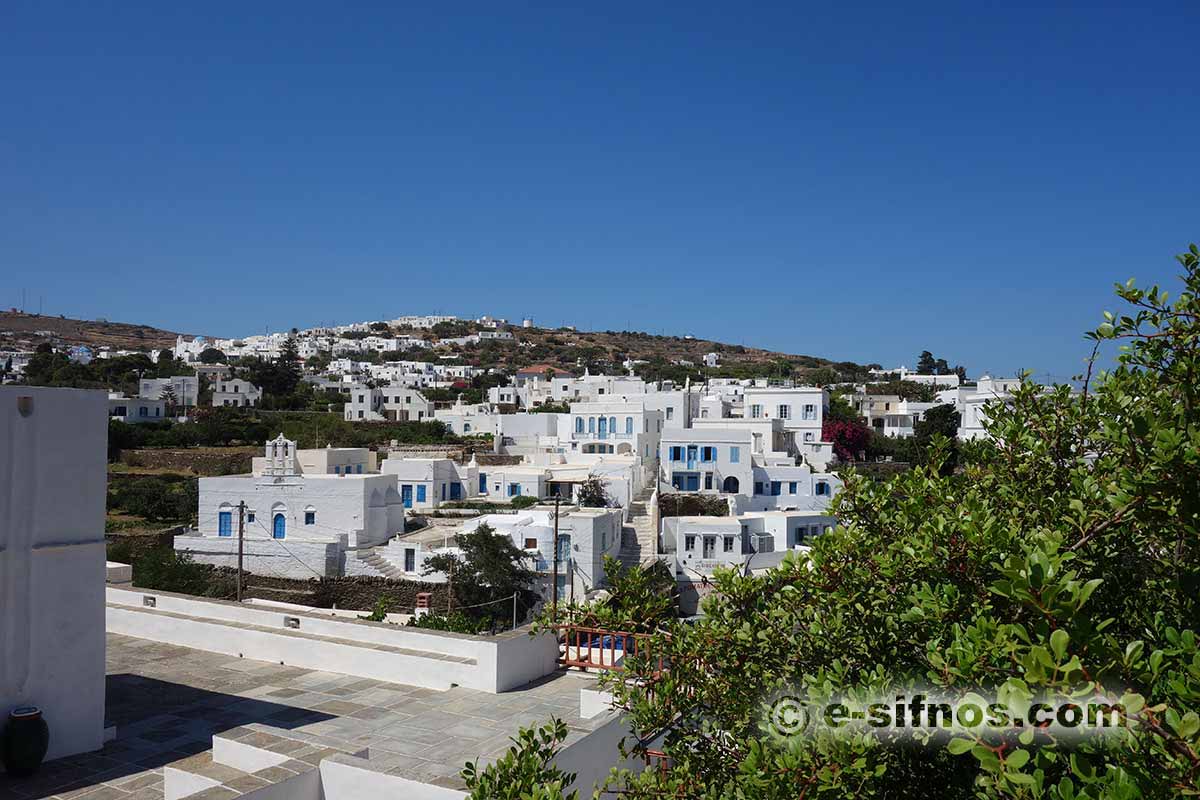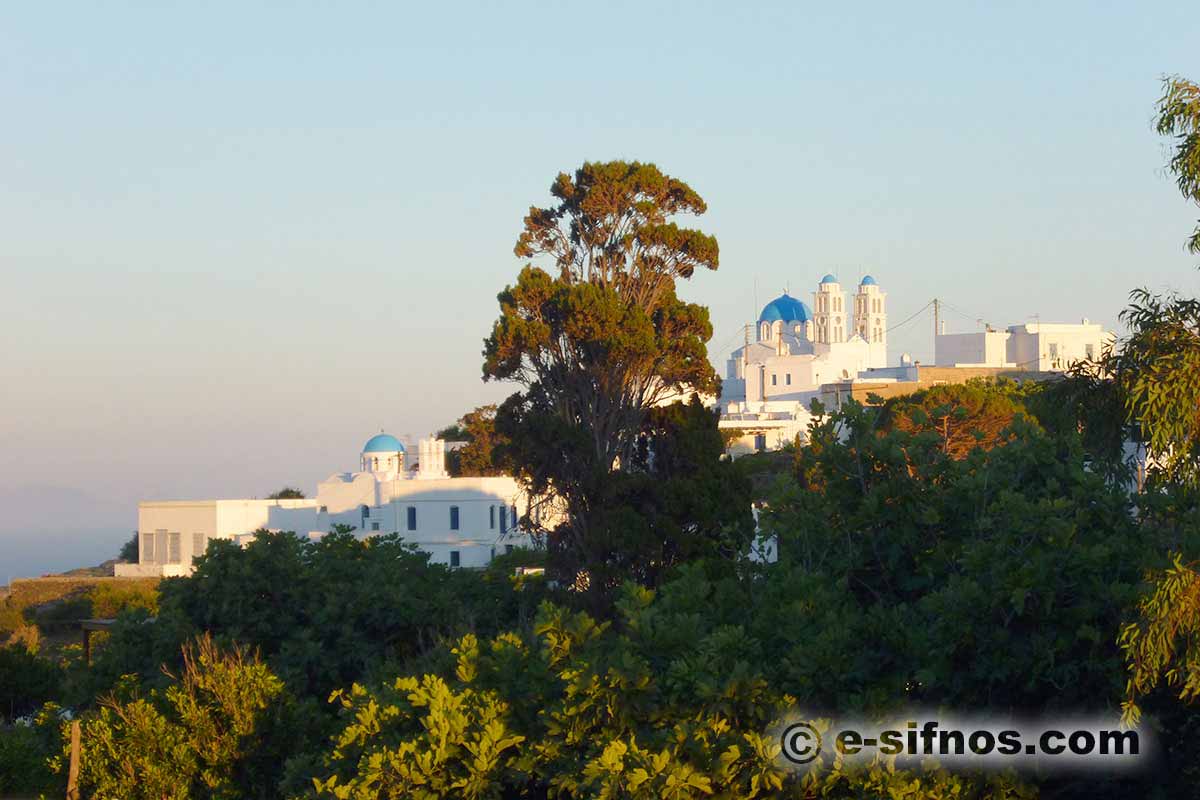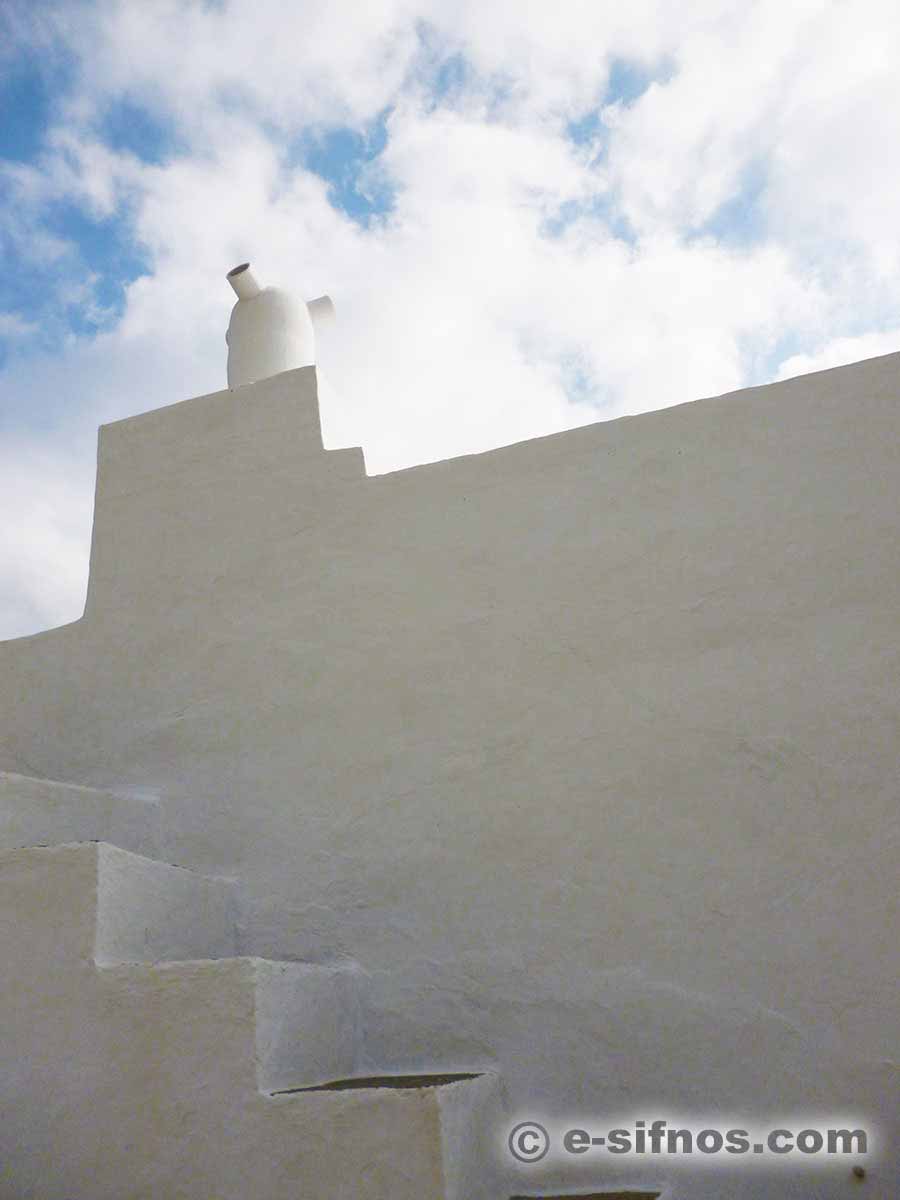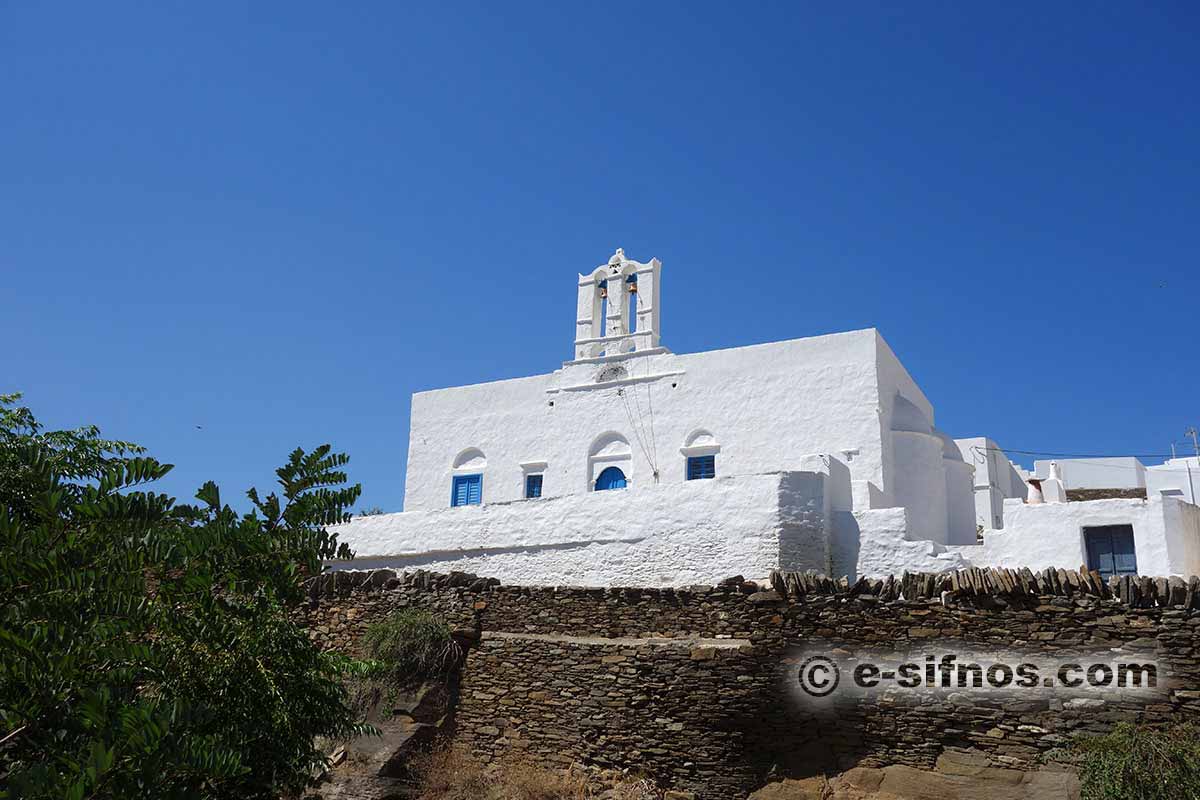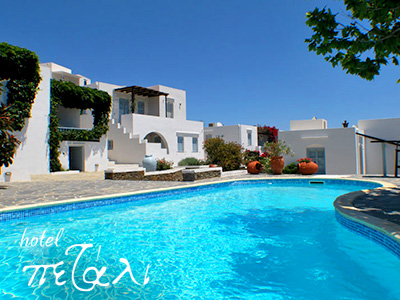 Pano Petali, Sifnos
The Petali Village Hotel, occupying a wonderful eagles nest position above Apollonia, the capital of Sifnos island, the most traditional of Greek islands...
Open:
JAN
FEB
MAR
APR
MAY
JUNE
JULY
AUG
SEP
OCT
NOV
DEC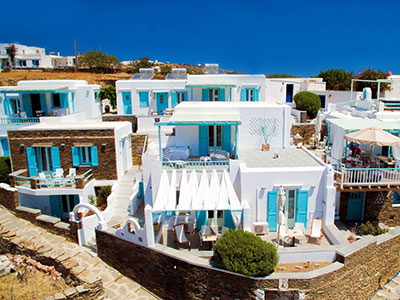 Pano Petali, Sifnos
Kampos Home is certified with 4 keys and consists of standard and superior rooms, one apartment and maisonettes, all of which are equipped with the most modern comforts...
Open:
JAN
FEB
MAR
APR
MAY
JUNE
JULY
AUG
SEP
OCT
NOV
DEC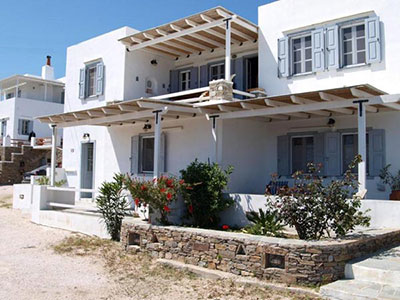 Pano Petali, Sifnos
If you want to leave behind you the daily routine and the stress of the city, we invite you to spend your vacation in one of our studios...

="http://reservations.bookoncloud.com/welcome/moschageronti-sifnos?lang=en&channelId=website#/availability" target="_blank">




Open:
JAN
FEB
MAR
APR
MAY
JUNE
JULY
AUG
SEP
OCT
NOV
DEC