Museums of Sifnos
Information on the museums of Sifnos
The museums you will find on Sifnos island
Folklore and Pop Art Museum of Sifnos (in Apollonia)
The museum is situated at the central square (Heroon Square) of Apollonia. It includes exhibited articles from the traditional life of the island, such as agricultural tools, domestic ware, local costumes etc. The main exhibited articles are the following: collections of swords, rifles and old traditional costumes, woodcut objects and trunks, needleworks and laceworks, domestic ware, agricultural ware, sunshade objects, apiculture and pottery tools, as well as busts of important Sifnos' personalities.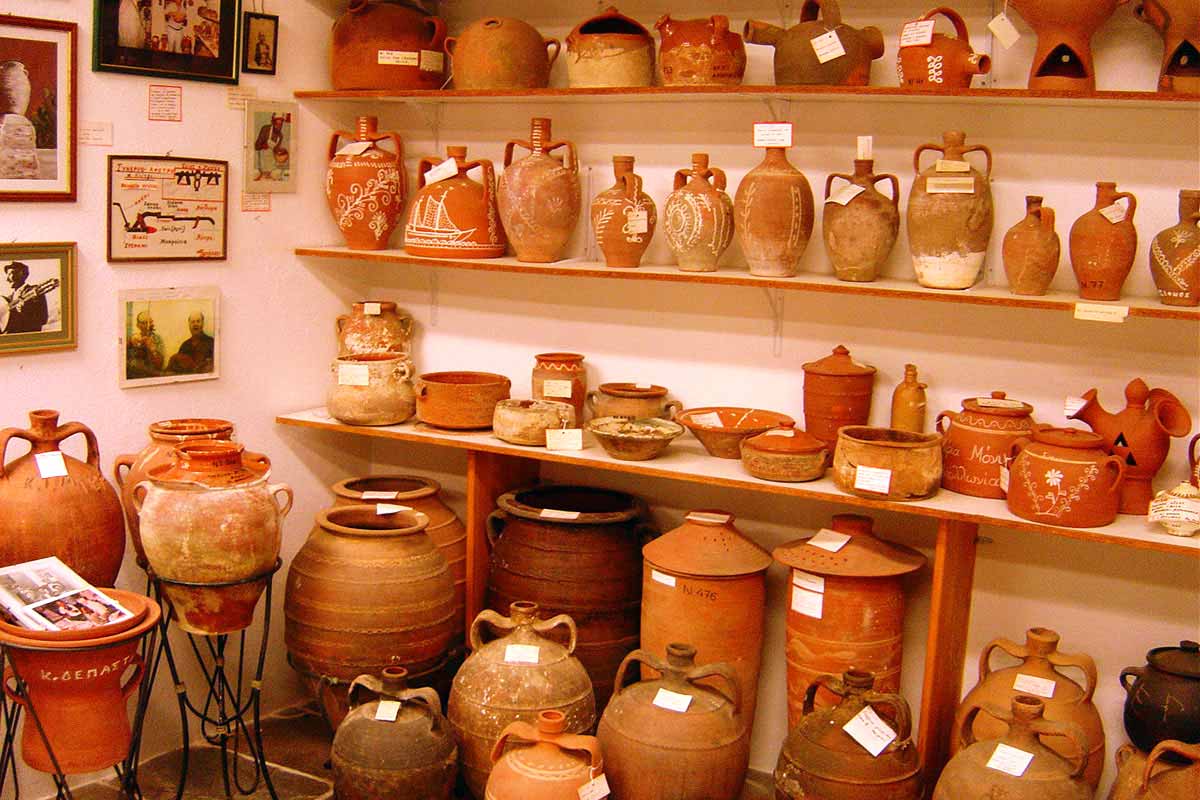 The museum is open for the public from April to October, every day.
Information: +302284033730
Exhibition of Folklore Items "Giannis Atsonios", under the title "Our houses in the old days" (in Artemonas opposite to the church Panagia of Bali)
Within the framework of the exhibition, the visitor can see a representation of a traditional Sifnian house and traditional items that were used in the past in Sifnos.
The exposition is open during the summer.
Opening hours: 19.00-23.00
Archaeological Museum of Sifnos (in Kastro)
The museum includes collections of Archaic and Hellenistic sculptures. The sculptures (tomb articles, statues, architectural pieces etc.) are dated from the Archaic (6th century B.C.) to the Roman Era (2nd century B.C.).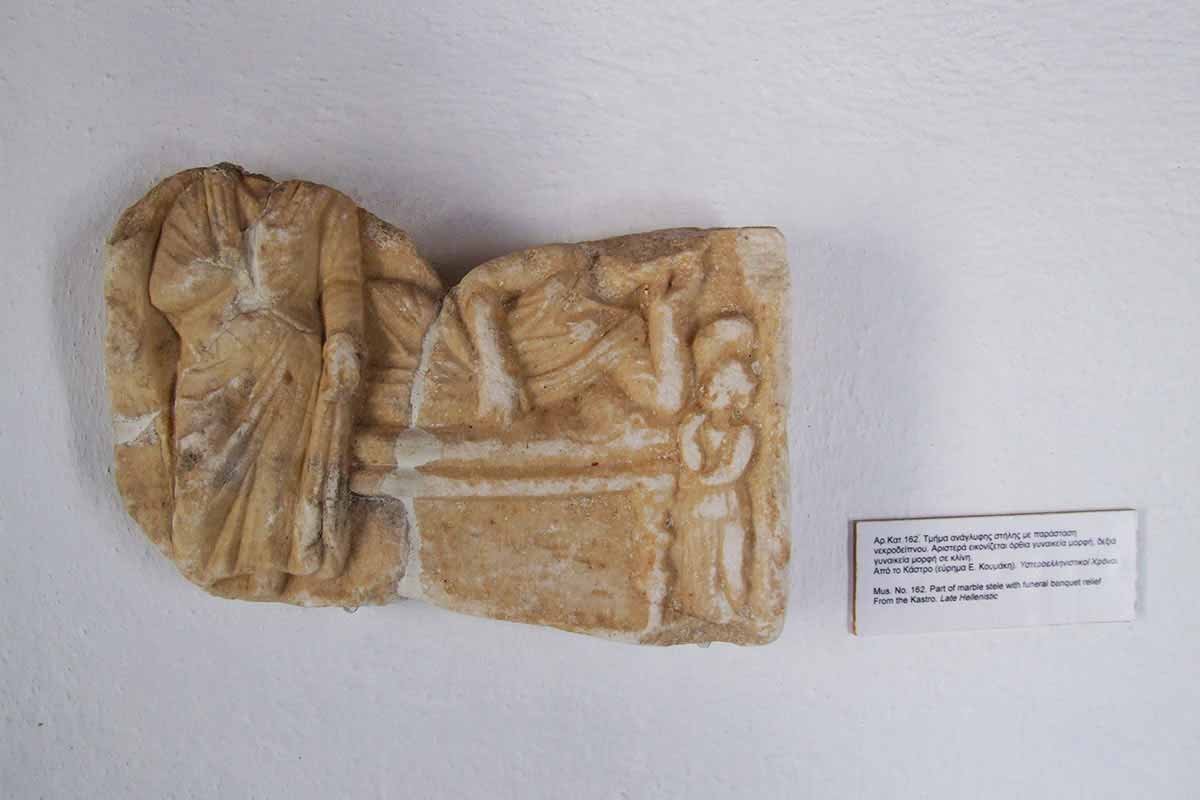 The most important exhibited articles are the following:
One anthemion crowning of a marble headstone from the 4th century B.C.
One head from a marble female statue from the 4th century B.C.
One marble head of a kouros (young man's statue) from the middle 6th century B.C.
One marble Ionic capital of the 6th century B.C.
One marble headstone from the Hellenistic times.
Days and hours of operation: Wednesday-Monday, 08:30-16:00
Information: +302284031022
The archaeological site of Agios Andreas is open every day (except on Tuesday), 08:00 - 15:30
Information: +302284031488
Ecclesiastic Art Museum of Sifnos (in Exabela)
It is lodged in Moni Vryssianis and among its exhibited articles there are old publications' issues, one Gospel of 1796, reliquaries, cherubims, sacred ware, vestments, icons etc.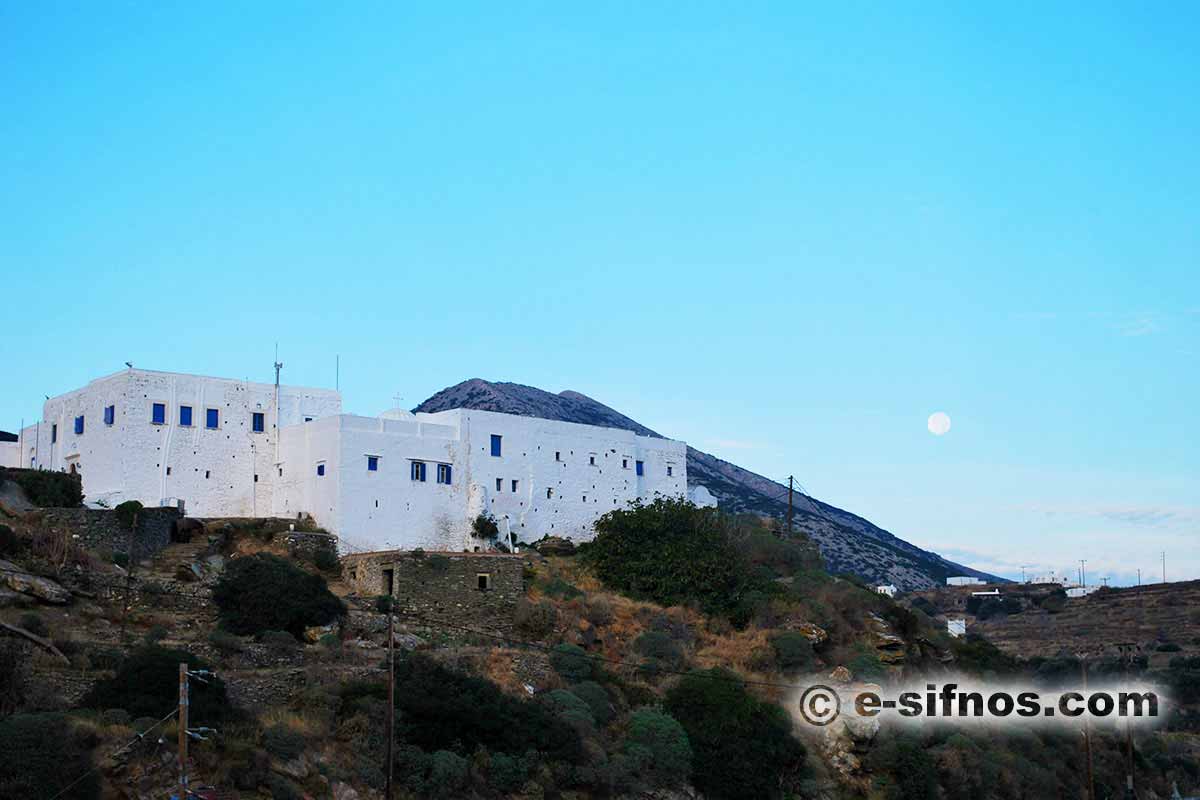 Information: +302284031335