A drouvas (traditional backpack) full of hope!
Buy a traditional handmade drouvas (backpack) supporting the unique effort of Sifnos Island Cooperative for the green growth of our island!
Learn more about the mission and activities of Sifnos Island Cooperative at http://sifnosislandcoop.gr.
Where you will find it
The drouvas is available from many companies on the island in all the villages and settlements. Indicative sailing spots:
Apollonia
The Bookshop
To Topi
Pharmacy K. Vavritsas
Pharmacy I. Fotiadis
VICKO
Pi & Fi
Artemonas
Kolotouba
Kiosk (square)
Shop Soulis
Kamares
Sifado
Super Market Moscha Kalogirou
Super Market Folis
Thodoris Venios bakery
Agios Loukas
Super Market Maganas
Platis Gialos
Mini Market Flora Atsoniou
Mini Market Katerina Venaki
Studio D Al mare
Chrissopigi
Mini Market Koressi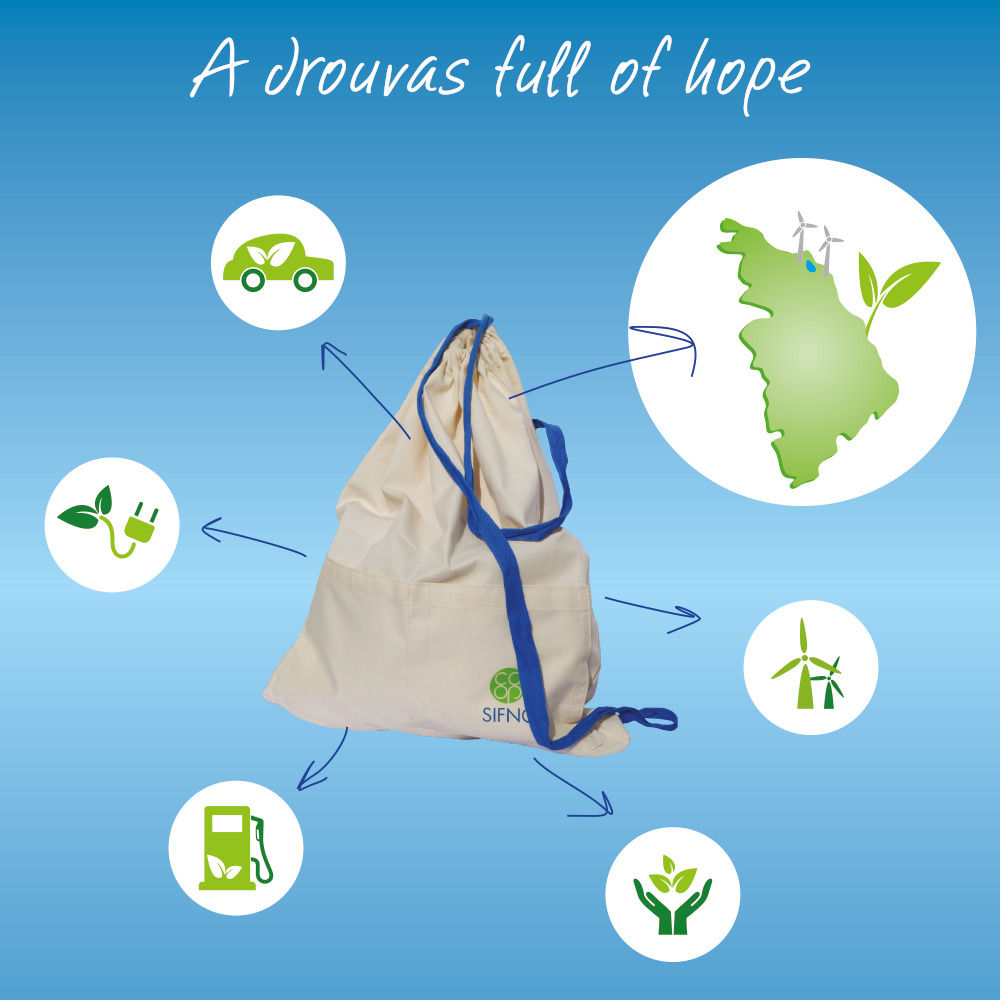 It is a 100% cotton, handmade product, with the design of the traditional Sifnian drouvas.